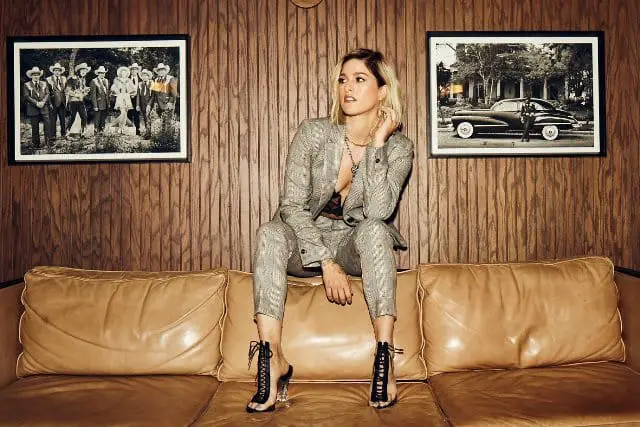 Cassadee Pope's new lyric video for her latest single "FYI" seems chirpily upbeat,  just like the 90's culture it celebrates. However, read the lyrics. The Voice season 3 winner is basically shading an ex-boyfriend's new girlfriend right to her face.
 "He was saying you were casually dating when we ran into each other maybe once or twice," go the lyrics, "Said if he kissed me that it wouldn't be cheating. You can run with it, do with it whatever you like…"  
And here's the kicker: "It's just an FYI…"  And then…mic drop before Cassadee casually saunters away. BURN. 
"Feeling all of the 90's nostalgia vibes with this one," writes Cassadee on Twitter, "FYI lyric video is out now, so go sing along."
The Voice's Chloe Kohanski Releases New Song, New Name (AUDIO)
The Voice's Danielle Bradbery Releases "Shallow" Cover Music Video
The Voice's Jordan Smith Sings National Anthem – NBA Finals Game 1 (VIDEO)
The tune is from the country singer's latest record, Stages, released earlier this year. The set chronicles Cassadee's personal  experiences and struggles, including parting ways with her post-Voice label Republic Records and splitting up with a long time boyfriend Rian Dawson from the group All Time Low.
"It's a validating feeling to look back at a painful moment, and see how I was able to put the pieces back together and come back stronger," Cassadee said upon the album's release. "For the first time in my life, I'm confident in the way I navigate things thrown my way, and I hope someone listening finds the same strength."
Cassadee recently came off headlining the CMT Next Women of Country Tour in the US and UK.  
Watch Cassadee Pope's cheeky "FYI" lyric video below.