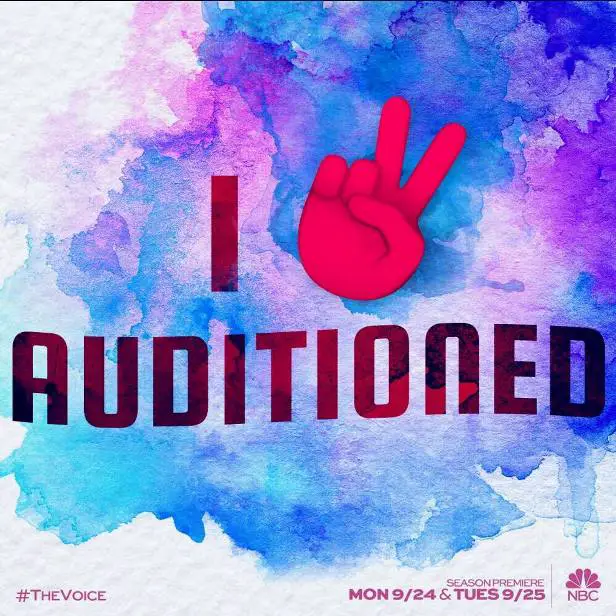 Tuesday (Sept 4) was reveal day for The Voice season 15. Basically, it's the day contestants are allowed to announce their participation in the show. 
Check out a list of "I Auditioned" contestants below, including social media links, which were posted by  the super sleuths at Idol Forums. For a longer list of possible contestants, click this link. The fans at the Forum have also posted a few spoilers out of the Blind Auditions and Battle Rounds, which are posted at that link. 
(Spoiler talk is cool under this post, but NOWHERE ELSE! Thank you.)
Anybody who auditions is able to announce that fact. But it  doesn't mean they're on a team or got a chair. However, the "no-turns" are important. There is a new twist called the "Comeback Stage" where no-turns will get a second chance. For the first time, six artists who did not get chair turns will be able to be coached by what the show is calling a "fifth coach." After the digital series the contestants will be able to rejoin the show in the live episodes.