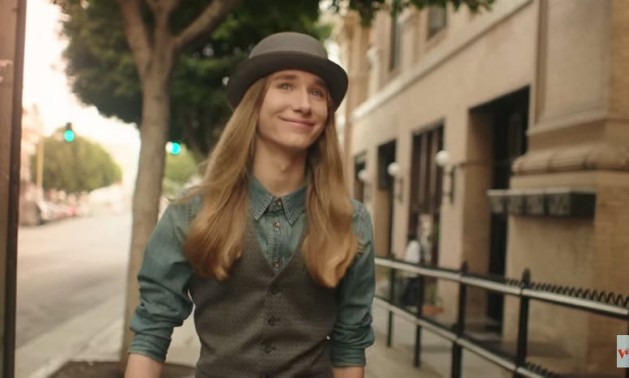 From the co-writers of The Voice season 4 winner, Danielle Bradbery's latest song, "Friend Zone," comes Sawyer Frederick's first original song since he won Season 8 of The Voice.
But don't let that fool you. Mikal Blue, Johan Lindbrandt and Shari Short co-wrote "Forever Wrong (Frankie & Aurora's Love Theme) " with Sawyer, and it's very much  in the young singer/songwriter's plaintive, simple style. There are no rap bridges, or urban beats to be found. The soulful folk ballad should hold fans over until Sawyer's debut album comes out on Republic Records sometime in the near future.
The new song comes from the soundtrack to Mitch Albom's new book, The Magic Strings of Frankie Presto, available for pre-order on iTunes. Sawyer's track is available now. Albom is the best selling author of inspirational fare, including Tuesdays with Morrie and The Five People You Meet in Heaven.
Listen to Sawyer Frederick's new song "Forever Wrong (Frankie & Aurora's Love Theme)" right here.