Blake Shelton is leaving The Voice forever at the end of the current season. The only member of the coaches panel to serve on all 23 seasons, NBC is making sure to give the country singer a big send off on the finale, set for Tuesday May 23 at 9 pm ET/PT. The performance finale airs Monday May 22 at 8 pm ET/PT
The Voice's Blake Shelton To Be Honored with Walk of Fame Star (May 12)
Why Blake Shelton is Leaving The Voice: "It's time"
Blake Shelton Exits The Voice! 12 Artists Who Could Replace Him
The Voice Top 5 perform two songs on Monday night's performance finale
On Monday night (May 22), the five remaining contestants-Gina Miles, NOIVAS, D. Smooth, Sorelle and Grace West–will perform a ballad and an uptempo song in front of Blake and his fellow current coaches Kelly Clarkson, Niall Horan, Chance the Rapper. America's vote will determine the winner to be crowned on Tuesday night (May 23).
Who WILL be there to send Blake off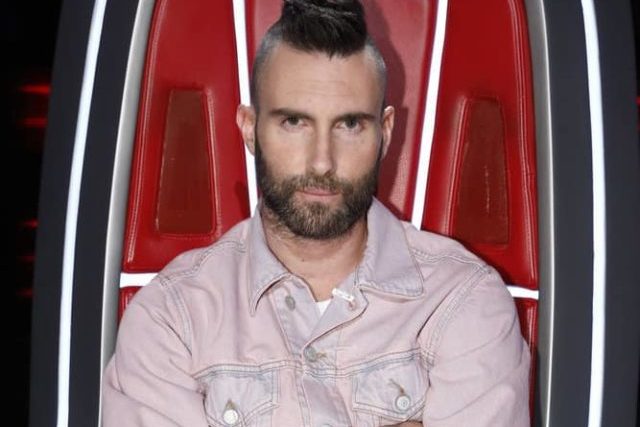 A slew of guest stars will appear on the finale, according to Billboard, including Dolly Parton, as well as previous The Voice coaches Usher, Pharrell, John Legend, Nick Jonas, Camila Cabello and Jennifer Hudson. The Billboard piece didn't mention her but Blake's wife and fall 2023 coach, Gwen Stefani will also appear.
UPDATE: NBC revealed the full list of guests for next week's finale episodes.
Lewis Capaldi, Alex Newell perform Monday, Adam Levine, Ceelo Green and more on Tuesday
On Monday's live show (May 22 8-9 p.m. ET/PT), Lewis Capaldi will perform his hit "Wish You The Best" from his new album Broken by Desire to be Heavenly Sent out May 19. Glee star Alex Newell will perform "Independently Owned" from the hit Broadway musical Shucked, which will mark the first performance from a Broadway show on The Voice. (According to Variety, Shucked booked the show after the WGA strike threatened the Tony Awards set for June)
On Tuesday's live finale (May 23 9-11 p.m. ET/PT) CeeLo Green returns for a "surprise" performance, producer and DJ Diplo will take the stage with2022 ACM Best New Female Artist nominee Lily Rose to perform their song "Sad in the Summer," Adam Levine and Maroon 5 will debut their new single "Middle Ground." And Toosii will perform his breakout hit "Favorite Song," which just broke into the Billboard Hot 100 Top 10 at #8.
Coaches Chance the Rapper, Kelly Clarkson, Niall Horan and Blake Shelton will perform with their final artists.
Which coaches will probably skip it!
Blake Shelton started on The Voice season 1 in 2011 alongside OG coaches CeeLo Green, Adam Levine and Christina Aguilera. Don't expect an appearance from Christina. After she left the show for good after season 10, she threw shade at the show every chance she got. Also, former coach Alicia Keys made it clear that she's not a big Blake Shelton fan. She'll likely be sitting this one out.