After The Voice season 23 wraps up in the Spring of 2023, Blake Shelton, the only coach to have been with the show since season one, will be leaving his big red chair. Coaches have come and gone from The Voice over the past 12 years, but Blake has remained a constant presence. He's the Country coach who won the most–eight times–with singers across genres.  Who could possibly take his place?
Here's a list of possible replacements that is by NO MEANS comprehensive. The artist who sits in the Country chair will probably have a wide ranging knowledge of country music. Blake didn't know much about other genres, but he knew about Hank Williams. The show will probably keep hiring young pop stars, hoping to pull in young viewers. But the Country crowd skews older and would appreciate that seat being filled by a veteran.  
In no particular order…12 artists who could take Blake Shelton's place on The Voice
Keith Urban
Keith is a no brainer. He has been a coach on The Voice Australia for three seasons. In fact, he coached the first season and then left to judge American Idol from season 12 until the show's last season on FOX. Then he RETURNED to The Voice Au for two more seasons. Interesting that he's sitting out the next season. Keith, who also served as a Blake Shelton Battle advisor, is tried and true and has a wide knowledge of all types of music. 
Carrie Underwood
I bet The Voice has asked Carrie countless time to serve as mentor on the show. And now that the Country chair is empty, I bet she's on the short list. The Voice LOVES hiring former talent show alums. And if they happen to be Idol stars, all the better to rub the competition's nose in it. Unfortunately for the show, Carrie would probably say no. When she mentored on American Idol last season, she seemed a little uncomfortable. She was supposed to assign songs to the contestants, but then decided she'd rather not have that responsibility. Carrie has said on a number of occasions that judging talent shows isn't her thing. She mentors behind the scenes–always willing to help a fellow Idol alum.
Shania Twain
Shania is not only a country music legend, but she's appeared on a TON of talent shows, including American Idol, Dancing with the Stars, RuPaul's Drag Race and Drop the Mic. She executive produced and appeared in a talent show for TBS in 2018, Real Country. I bet she's on the short list. 
Reba
Kelly Clarkson's ex-mother-in-law and good friend has advised Blake for the Battles. She's a familiar television personality and a grand dame of country music. Country fans would love her as a coach.
Dolly Parton
She mentored the Battles with Blake, but joining The Voice as a full time coach? She's too big a star, and probably has better things to do. Like saving the world! But wouldn't she be great? Everybody loves Dolly.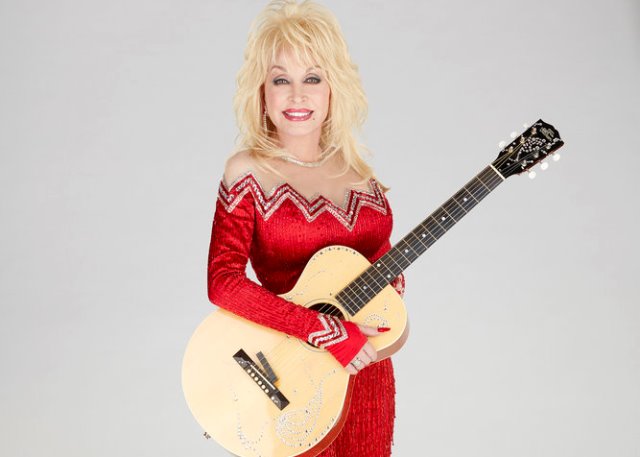 Brad Paisley
Brad served as a judge on the short lived ABC talent competition, Rising Star. He was also one of Blake's Battle advisors. He hosted the CMA Awards for many seasons alongside Carrie Underwood. And he even had his own COMEDY special at one point. He's a television natural and would easily take on Blake's court jester role. 
Kelsea Ballerini
Kelsea has been on The Voice a bunch of times: She served as a "Comeback Stage" coach (an online only contest that was part of the format for a few seasons), worked alongside Kelly Clarkson for the Battles, AND subbed for Kelly when she was under the weather one episode. She needs no training!
Garth Brooks
Garth Brooks served as a Battle advisor for Blake. And like Dolly and Reba, who DOES NOT love Garth Brooks? 
Jason Aldean
Jason worked alongside Kelly Clarkson, his one time duet partner, as a Battle advisor. He's a huge star with tons of fans. While the country world loves him, he's divisive. After his wife went after trans people in an Instagram post, and he signed on, his PR firm dumped him. The Voice isn't Dancing with the Stars. They steer clear of controversy. Besides, Jason doesn't exactly come across as personality plus.
Darius Rucker
Darius has had a multi-decade career that ecompasses both pop and country. Also, he's a former Blake Battle advisor and is very likable. He could be an interesting pick. 
Morgan Wallen
While The Voice has had to nab former talent show contestants from other shows like the X Factor and American Idol, there is nothing they would probably love more than casting a The Voice success story as coach. Morgan is THE most successful The Voice alum, period. Unfortunately, he comes with a ton of baggage. Again, country fans are generally cool with him, despite his racist scandal. But like Aldean, he'd be a polarizing presence on the panel. Also, there's no evidence he'd be good TV or even helpful to hopeful artists.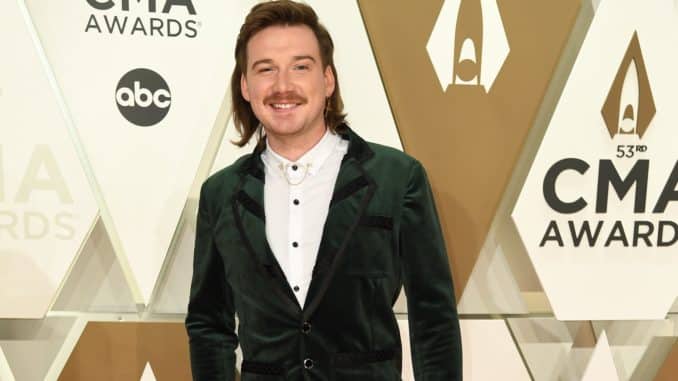 Miranda Lambert
OK. The Voice is NOT going to hire Blake Shelton's ex wife, with whom he had an acrimonious split. Too bad, because she got her start on a singing show (Nashville Star), and she served as a Blake Battle advisor on season 2. Plus, she's Carrie Underwood level famous, winning tons of Best Female Artist/Song/Writing awards. Oh well. At the very least, that unspoken ban on artists singing Miranda Lambert songs will be lifted! (Unless Blake's wife Gwen Stefani comes back.) Something to look forward to.
Which artists do YOU think could take Blake Shelton's place?