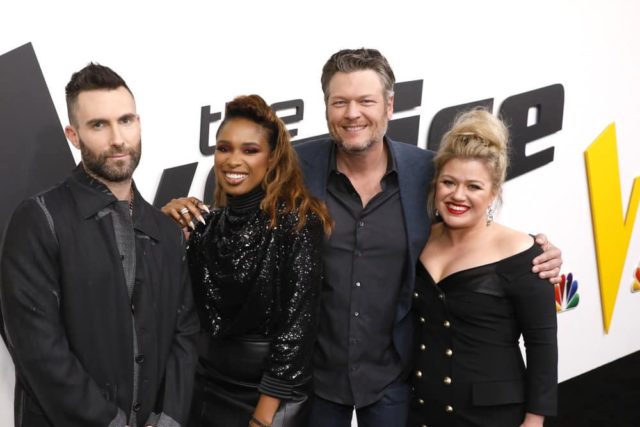 The Voice ratings took a hit this week, falling 3/10ths of a point in the 18-49 demo from last Monday's 1.7. It was the first week of the live finals last night, which featured the Top 13 singing for viewer votes.
UPDATE: Dancing with the Stars fell 2/10s of a point to 1.1 in the final update. It was the lowest rated DWTS finale episode ever.
Dancing with the Stars rose from a 0.9 to a 1.3 up 4/10ths of a point. Last night was the DWTS finale, which probably gave the show ratings a lift. But don't get too excited. Football pre-emptions on ABC mean the numbers will likely be adjusted downward in the afternoon final update.
Via TVByTheNumbers
8 p.m.
The Voice (NBC) (8-10 p.m.) 1.4/6 7.85
Dancing with the Stars (ABC) (8-10 p.m.) – F 1.3/5 8.55
The Neighborhood (CBS) 1.1/5 6.50
The Resident (FOX) 0.9/4 4.47
Arrow (The CW) 0.3/1 1.04
8:30 p.m.
Happy Together (CBS) 0.9/4 4.73
9 p.m.
9-1-1 (FOX) 1.2/5 5.17
Magnum P.I. (CBS) 0.8/3 5.35
DC's Legends of Tomorrow (The CW) 0.3/1 0.92
10 p.m.
The Good Doctor (ABC) 1.2/5 7.50
Manifest (NBC) 1.1/5 5.60
Bull (CBS) – R 0.6/3 4.90