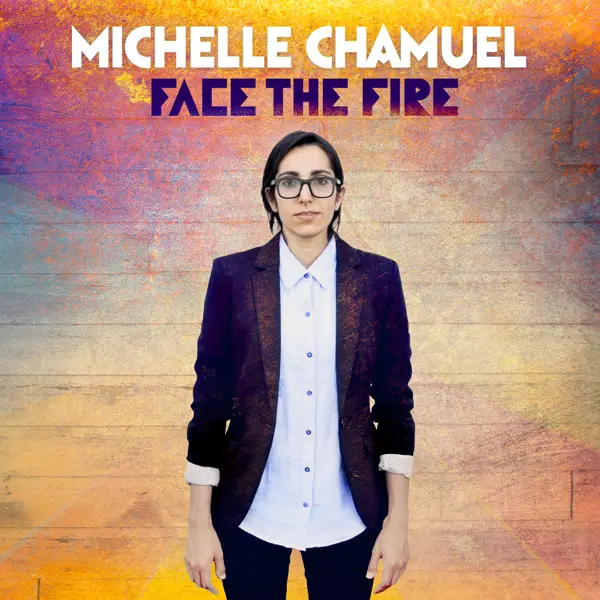 Michelle Chamuel has announced the upcoming release of a full length album and accompanying tour. The Voice 4 runner-up will begin her winter trek at the Shelter in Detroit MI on November 10. Look for more dates to be added soon. Tickets go on sale Friday September 5.
The new album, titled Face the Fire, is scheduled for an early 2015 release date. Michelle, a member of Team Usher during her time on The Voice, promises to announce a release date,  track listing and snippets for the 10 song set.
The singer recorded the album for three weeks this past winter, with collaborators and college pals, Tyler Duncan and Theo Katzman. The trio were classmates at the University of Michigan, along with good friend, Glee star, Darren Criss. Theo was the musical director on the actor/singer's "Listen UP" tour last summer. During the Boston date, Michelle even dropped in for a duet!
Michelle reveals hints of what we can expect from the new songs in an official press release, posted on her official website:
The trio alchemizes several genres from across the history of music – spanning from 80s pop ("Rock It") and melodic house ("Weight of the World") to VHS-infused reggae ("Money").

The title track on the album is no exception – showcasing the convergence of Chamuel's vision and her collaborators ingenuity. "Face the Fire" serves as a sort of pulsing mission statement, a vamping call to action that Chamuel relates to her own experience in harnessing musical passion. This track, which like the rest of the album was recorded and produced in Chamuel and Duncan's home studios, features a tapestry of interlocking percussion, surf-punk bass tones, and a rousing call and answer between Chamuel and her choir. "The imagery I get when singing the song is that I'm in front of a big, camp-like fire. There are people all around, and I'm not sure if they're ghosts or strangers, but they chime in while I sing. It's almost a trance-like state – being pulled towards this fire. Everyone is being pulled towards it."

Chamuel's drive to create comes from her desire to provide a world for the listener to inhabit. "For as long as I can remember, I've been searching for the place where I feel an unequivocal sense of belonging. Music is that for me, as I know it is for many others, and it's my goal to bring music into the world that people can resonate with – where they feel at home."
Check out the tour dates below:
November 10 – The Shelter – Detroit MI
November 11 – Pittsburgh PA – Club AE
November 13 – Philadelphia PA – World Cafe
November 15 = New York NY = Highline Ballroom
November 16 – Brighton Music Hall – Boston MA
November 17 – Howard Theater – Washington DC
November 19 – Atlanta GA – Vinyl
November 20 – High Watt – Nashville TN
December 02 – Chop Suey – Seattle WA
December 03 – White Eagle – Portland OR
December 05 – Slim's – San Francisco
December 06 – The Mint – Los Angeles CA
December 07 – Constellation Room – Santa Ana CA
December 10 – HOB Cambridge Room – Dallas TX
December 11 – Fitzgerald's – Houston TX
December 15 – Lincoln Hall – Chicago IL