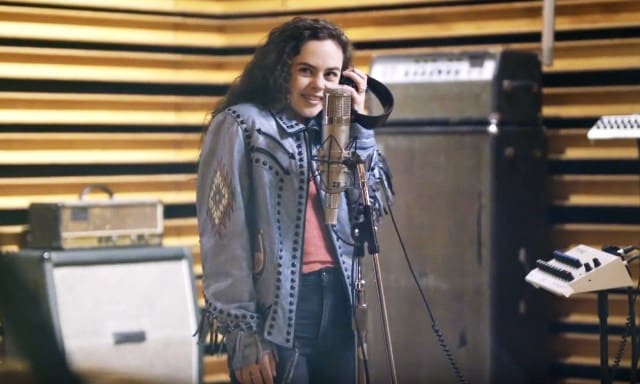 One criticism of The Voice is that the show does not adequately support their former contestants. It's true–The Voice often tosses winners aside once the confetti flies. Part of the winner's prize package is a record deal with Universal. But a slew of recent winners such as Chris Blue, Sundance Head, Alisan Porter never released full length albums on the label. And winners who release independent music, like Sundance, grow frustrated when the show doesn't promote them.  Season 14 winner Brynn Cartelli lucked out. Or, she chose the right coach! Kelly Clarkson helped sign the teen singer to her record label Atlantic and brought her along on her Meaning of Life tour.
But sometimes, The Voice pulls through, especially on the digital side. The show often highlights contestants in "Where Are They Now?" type digital features on The Voice YouTube channel. And most recently, The Voice plucked a slew of fan-favorite alums to star in a commercial for the Toyota Rav4 automobile, which aired Monday night (April 8).
The spot features reigning winner Chevel Shepherd; Lauren Duski season 12 runner-up; Sundance Head, season 11 winner, Kennedy Holmes and Kirk Jay, season 15 finalists; Alisan Porter (and her munchkins!) season 10 winner; Jordan Smith season 9 winner; Chris Blue, season 12 winner.
Surprisingly, the contestant line up does not feature Season 13 winner Chloe Kohanski. She's been working on a new EP for awhile now, and promises to release it soon.
But anyway! Yay for Sundance Head. The Voice is no longer ignoring you!
The clip features the group riding around in Toyota cars, singing an original song "What If," ostensibly along with Chevel's recorded version a la Carpool Karaoke. Chevel, who apparently does not have her drivers licence yet (although she works on cars with her dad!), is featured singing the track in a recording studio.
I am always on board when singing shows promote their own. Check out the fun clip below.
https://youtu.be/qN38uGiuUa8