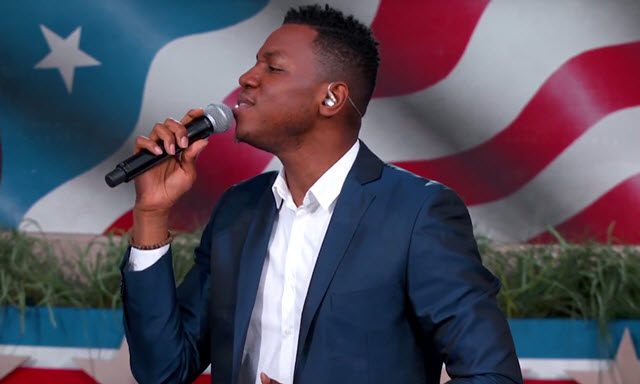 The current The Voice winner Chris Blue performed a powerful version of "America The Beautiful" to open the 2017 A Capitol Fourth special on PBS.
This yearly celebration of July 4th which airs on public television also featured performances from American Idol and Dancing with the Stars alum Kellie Pickler, The Beach Boys, Yolanda Adams and more.
Watch The Voice winner Chris Blue perform "America the Beautiful" on the 2017 PBS A Capitol Fourth special here.