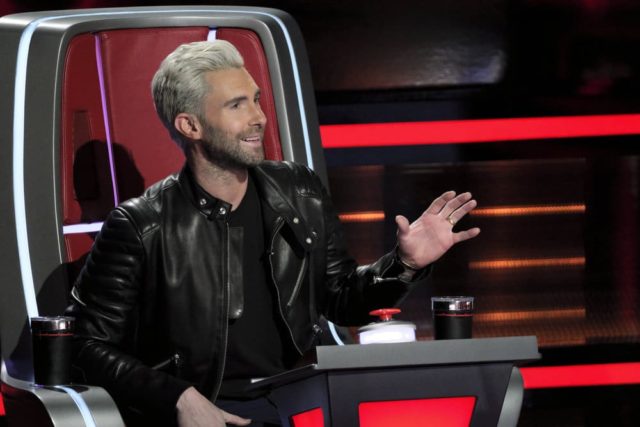 To be honest…I was expecting the ratings gap between The Voice and American Idol to be wider. The Voice ratings usually dip after the blind auditions. American Idol Hollywood Rounds begin next week. It will be interesting to see how the first HW episode does against The Voice battles. (Personally, while The Voice has produced some epic battle performances, too much yak and not enough music tries my patience)
"The Voice" was the night's top show at 2.3, even with last week's fast nationals (it adjusted up in the finals). "American Idol" (1.6) and "The Good Doctor" (1.6) both dipped by 0.2 on ABC.
Via TVByTheNumbers
8 p.m.
The Voice (NBC) (8-10 p.m.) 2.3/9 10.67
American Idol (ABC) (8-10 p.m.) 1.6/6 7.74
Kevin Can Wait (CBS) 1.0/4 5.92
Lucifer (FOX) 0.8/3 3.24
Legends of Tomorrow (The CW) 0.4/2 1.27
8:30 p.m.
Man with a Plan (CBS) 0.9/4 5.62
9 p.m.
The Resident (FOX) 0.9/4 4.23
Superior Donuts (CBS) 0.8/3 5.11
iZombie (The CW) 0.2/1 0.76
9:30 p.m.
Living Biblically (CBS) 0.7/3 4.21
10 p.m.
The Good Doctor (ABC) 1.6/6 9.13
Good Girls (NBC) 1.0/4 4.27
Scorpion (CBS) 0.8/3 4.89