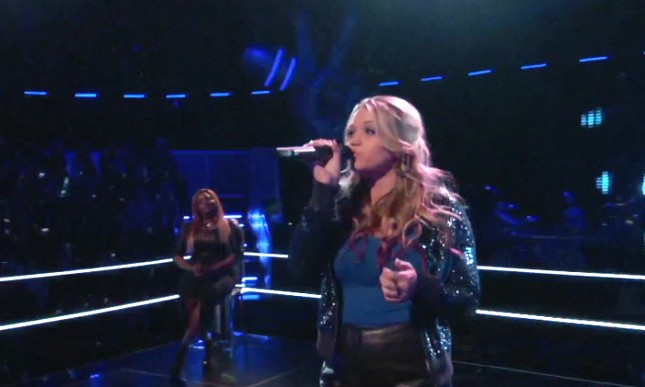 Watch Team Gwen Stefani members, Riley Biederer and Regina Love face off for a spot in the The Voice 9 Top 20.
Riley brings soul and emotion to the Beyonce hit, XO, while Regina is fierce and commanding as she takes on the Gladys Knight classic, "Midnight Train to Georgia." It a battle between new school and old school soul! Which do you prefer? Which singer will prevail? Or will the loser be stolen?
Find out when The Voice 9 Knockout round concludes on Monday, November 2 at 8/7c pm. We'll be live blogging the final results right here. The Top 20 will go on to compete, for YOUR votes, beginning November 9, in the LIVE Semifinal round.
The Voice 9 Knockout Round Preview
Please, no Top 20 spoiler talk under this post! Take your discussion to The Voice 9 Top 20 Spoilers.
https://youtu.be/5ZwVT6NtMHo