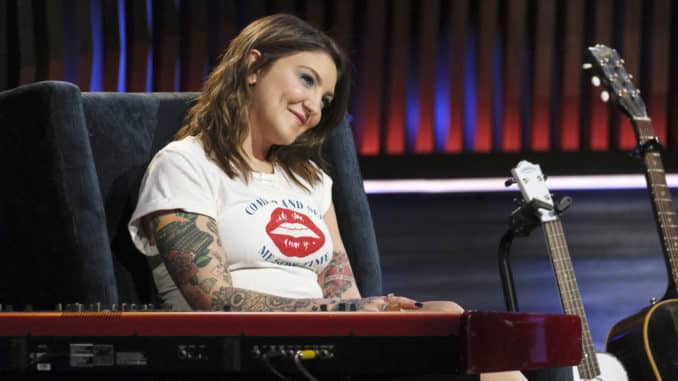 NBC will reveal The Voice season 19 Battle Advisors on Monday (Oct 5). But in the meantime, the coaches are teasing the identity of their advisors on Instagram stories. According to the clues coach Gwen Stefani is dropping, she'll be assisted by singer-songwriter Julia Michaels this season.
In her Instagram clip, Gwen teases, "The list of people below are all people that my advisor has WRITTEN songs for…except for one. Can you guess who that is?" Artists on the list are: John Legend, Ariana Grande, Selena Gomez and Niall Horan.
Next, the advisor sang a bit of "Happy Birthday" to tease the fans. Interesting, the rest of Gwen's Inst story is filled with bits from her 51st birthday party!
After a little detective work, it became obvious that mystery Advisor is singer-songwriter Julia Michaels. Yes, she served as Adam Levine's advisor back in 2018. And she was a Songland songwriter earlier this year. And she also mentored the Top 20 on American Idol a few years back. She likes mentoring on talent shows, obvs.
As far as the multiple choice quiz: Julia wrote for John Legend, Selena Gomez and Niall Horan, but NOT Ariana Grande. 
For more The Voice season 19 Battle Advisor teases from fellow coaches Blake Shelton, and Kelly Clarkson:
The Voice 19: Is Kane Brown Blake Shelton's Battle Advisor?
The Voice 19: Is Leon Bridges Kelly Clarkson's Battle Advisor?
The Voice season 19 with coaches Blake Shelton, Kelly Clarkson, John Legend, Gwen Stefani and host Carson Daly premieres on NBC Monday October 19.
UPDATE: Extra confirms the news.