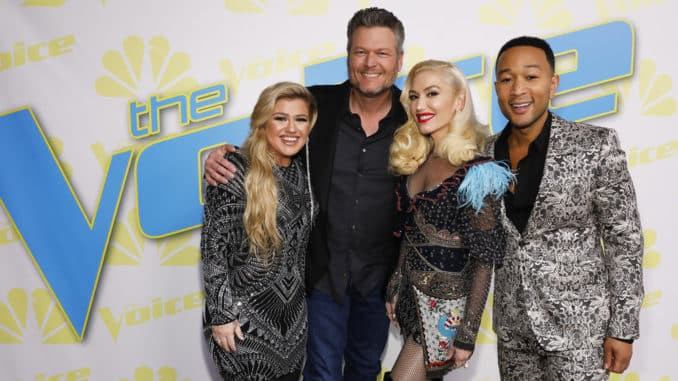 The Voice season 19 Battle Rounds kick off tonight. Find out which six pairings will perform, along with their respective song choices. In all, there are 10 members on each team who will be split up into a total of 20 duet pairs.
Additionally, each of the coaches will work with an all-star advisor. Kane Brown will work with Blake Shelton's team, Leon Bridges will help Kelly Clarkson, Miguel will team up with John Legend and Julia Michaels joins Gwen Stefani, 
The Voice 19 Blind Auditions: Lauren Frihauf vs. Payge Turner (Video)
The Voice is back in the studio after finishing season 18 100% remotely. One noticeable change due to the pandemic has duet partners performing together, but on completely separate socially distanced stages.
More Spoilers: The Voice 19 Top 16 SPOILERS: Battle, Knockout Results, Song Choices
Check out spoilers below. And watch clips featuring the pairings and Battle Advisors.
Team Blake Shelton
Taryn Papa vs Worth The Wait – Little White Church by Little Big Town
Jus John vs Payton Lamar – Dancing with a Stranger by Normani & Sam Smith
Team John Legend
Olivia Reyes vs Tamara Jade – Hard Place by H.E.R.
Bailey Rae vs Sid Kingsley – Tennessee Whiskey by Chris Stapleton
Team Kelly Clarkson
Eli Zamora vs Madeline Consoer – Nobody Wants to Be Lonely by Ricky Martin & Christina Aguilera
Team Gwen Stefani
Lauren Frihauf vs Payge Turner – If the World Was Ending by JP Saxe & Julia Michaels