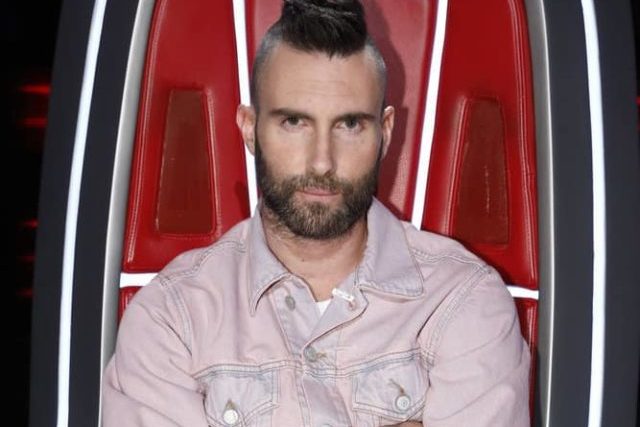 It was a rocky road, but The Voice season 16 has settled on its Top 24. The new twist, the Cross Battles were fun to watch. But the big drawback is how it left some teams decimated (Team Adam Levine with 4 members) and others over-represented (Team Blake Shelton with 8).
But, is it important that the teams be even? If Team Kelly Clarkson had wound up with 8 members instead of Team Blake, would fans been as annoyed? Blake Shelton has dominated over the years, because he plays The Voice game well. It also helps that he represents country music, a genre popular with the demographic that watches The Voice. Maybe there should be safeguards in place that keep one coach from dominating so thoroughly. 
The Voice Comeback Stage Season Recap: What You Missed (VIDEO)
The Voice Ratings Go Fractional, Hit another Low
Adam started off with a pretty solid team. LB Crew, Dominic Haynes, Celia Babini, Mari, Ciera Dumas, are all top-notch contestants. A few tough breaks in the Cross Battles didn't help: Celia had a weak performance and lost her battle. Kendra Checketts lost unexpectedly to Jimmy Mowery. Ditto Dominic Haynes loss to Matthew Johnson, which forced Adam to use his save early. If Dominic had won his battle, Adam could have used his save on the talented LB Crew.
But it doesn't help that Voice fans seem to be totally over Adam as a coach. Many find him surly and unpleasant and are still not over last season's DeAndre Nico incident. I count myself among the doubters. But as soon as the season began, I kinda got over it? Particularly when it came to Adam's team. I will like a singer, even if they are a member of Team Unpopular. 
Will the DeAndre Nico incident (Season 16 Blinds were taped BEFORE it happened), coupled with the nearly complete obliteration of Team Adam in the Cross Battles affect Adam's ability to attract team members? Although he has had trouble winning multiple-chair turn battles in the past, he had two 4-chair turn contestants on his team this season. Unfortunately he lost Celia Babini to Team John Legend in the Cross Battles. And LB Crew was defeated by Jej Vinson during the same. 
But I will say–remaining contestants Mari, Dominic Hayes and Betsy Ade are some of my favorites this season. Adam gets on my last nerve, but I will still vote for them. 
With only 4 weeks left in the competition, The Voice still has a field of 24. NBC eliminated four Tuesday episodes this season. If the network ditches even more episodes next season, producers need to consider revamping across all formats. Fans have suggested cutting down the Blind Auditions. Eight to ten members per team instead of the current 12 could shorten every round, leaving room for an extra week or two in the finals.   
The Voice season 16 Top 24 will sing for your votes on Monday April 29 at 8 pm ET/PT. On Tuesday April 30 at 9 pm ET/PT, the Top 13 will be revealed.
Got your POLLS here. VOTE. That first poll–want to see how unpopular Adam REALLY is. Heh.
.
.
.
.
Favorite Team Blake Contestant

.
Favorite Team Kelly Contestant


.
Favorite Team Legend Contestant

.