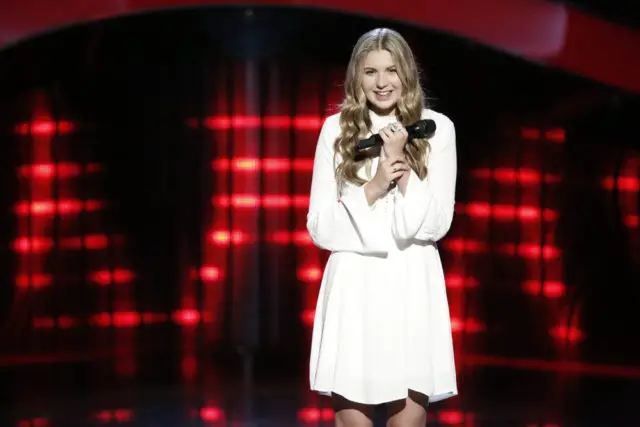 As The Voice kicks off it's 12th season–YES THAT'S 12 DANG SEASONS in 6 years–it seems that running the show twice a year is beginning to feel a little…oppressive?
The Voice is like a well-oiled machine at this point. Which is the problem. The coaches have the shtick down pat. But guys…we all know Blake and Adam are going to play up the frenemy shtick. Everybody will gang up on Adam. Alicia will dispense with flowery word salad that contestants will generally fall for. Blake will brag about his wins while he's pointing to his head. The new thing this season is Blake and Gwen going all in on their relationship, and THAT shtick is going to get old pretty fast.
Maybe American Idol should take over for a cycle. I would welcome it. Or the producers should jump off a cliff and go for a brand new coaches panel. Having said that, The Voice continues to cast the talent well. There were no big knockout punches tonight, but Mark Isaiah, Brennley Brown and Felicia Temple were standouts. The bubbly Anatalia Villaranda could become a favorite.
The young singers so far are pretty good. After Brennley performed I had a thought. Did the success of 12 year old America's Got Talent winner, Grace VanderWall, inspire The Voice producers to lower the eligibility to 13 years old? Brennley got as far as the judges cuts on last year's AGT, but obviously, Simon Cowell prefered that 12 year old country singer Kadie Lynn Roberson, who made it to the semi-finals. I have no doubt Voice producers reached out to Brenneley as a result.
Time for polls! You know what to do.
The Voice Season 12 Premiere – Favorite Performance
The Voice Season 12 Premiere – Favorite Coach
The Voice Season 12 Premiere – Grade the Premiere
The Voice Season 12 Premiere – Playing Up Shefani – YAY or NAY