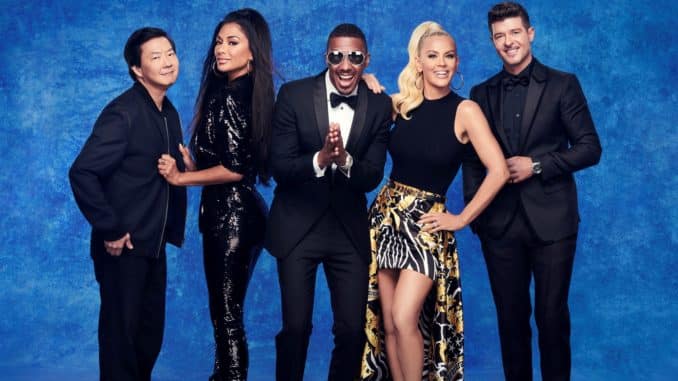 The Masked Singer will return to FOX this fall for the crazy competition's sixth season. And now fans have a very quick glimpse into what's to come.
In the new 10 second clip, The Masked Singer host Nick Cannon says: "It's the return of the global singing phenomenon. Can you guess the celebrities behind the mask?"
Nick narrates the video while watching a wall full of TV monitors. A careful examination of the too-short clip may reveal a few season 6 costume clues. There is a hamster running on a wheel, a banana split, and a deck of cards and white rabbit that could point to a magic themed costume.
The Masked Singer will return this fall with the cast intact. Nick Cannon hosts, while Robin Thicke, Jenny McCarthy, Ken Jeong and Nicole Scherzinger sit on the judges panel.
For season 5, producers edited in a fake audience. But in reality, the voting audience watched the taping remotely due to COVID-19 restrictions. With The Voice and America's Got Talent bringing back limited, vaccinated, live audiences to the studio, it's likely The Masked Singer will do the same.
The Masked Season season 5 ended in May with Piglet (AKA Nick Lachey) as the winning mask. Black Swan (the divine JoJo) finished second and Chameleon (Pittsburgh's favorite rapper, Wiz Khalifa) placed third.
Keep your eye on FOX. The network will release it's full premiere fall 2021-2022 premiere schedule in the coming weeks.
In the meantime, enjoy the brand new The Masked Singer season 6 clip below.