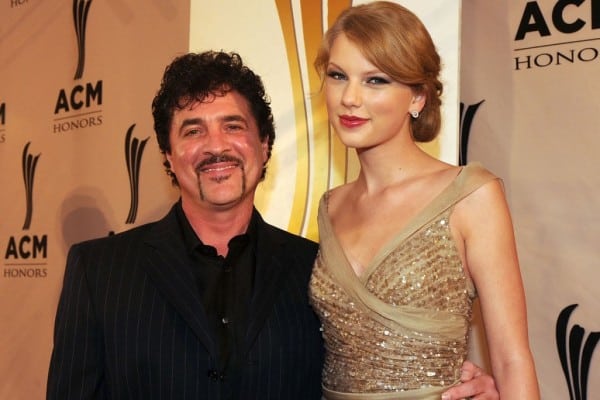 I haven't' really been keeping up with the launch of Apple's new streaming service, so I was really shocked to learn that the company plans to force artists to foot the bill while they allow would-be customers to stream free for 3 months. Apple's plan is to not pay artists during the 3 month trial period.
Naturally, pop superstar, Taylor Swift, had something to say about that. I don't think she would have allowed her albums to be streamed on Apple in any case, as she doesn't anywhere else. Her massive fan base will get their hands on the singer's music by any means necessary, she's one of the few artists who enjoys massive record sales these days.
Having said that, Taylor makes an eloquent case for Apple's unfortunate business model that really REALLY cheats artists out of the royalties they deserve. Unlike Spotify and other streaming companies, Taylor does other business with Apple. She treads carefully, but doesn't back down from her strong opinion. But then she's frigging Taylor Swift. Apple needs her more than she needs them. She can speak up for those who can't.
I'm sure you are aware that Apple Music will be offering a free 3 month trial to anyone who signs up for the service. I'm not sure you know that Apple Music will not be paying writers, producers, or artists for those three months. I find it to be shocking, disappointing, and completely unlike this historically progressive and generous company.

This is not about me. Thankfully I am on my fifth album and can support myself, my band, crew, and entire management team by playing live shows. This is about the new artist or band that has just released their first single and will not be paid for its success. This is about the young songwriter who just got his or her first cut and thought that the royalties from that would get them out of debt. This is about the producer who works tirelessly to innovate and create, just like the innovators and creators at Apple are pioneering in their field…but will not get paid for a quarter of a year's worth of plays on his or her songs.

These are not the complaints of a spoiled, petulant child. These are the echoed sentiments of every artist, writer and producer in my social circles who are afraid to speak up publicly because we admire and respect Apple so much. We simply do not respect this particular call.

I realize that Apple is working towards a goal of paid streaming. I think that is beautiful progress. We know how astronomically successful Apple has been and we know that this incredible company has the money to pay artists, writers and producers for the 3 month trial period… even if it is free for the fans trying it out.
You can read the full message on Taylor's tumblr page.
UPDATE: Last night, Apple's Vice President of Internet Services, Eddie Cue, tweeted that Apple Music will pay artists for streaming through the 3 month trial period.
"When I woke up this morning and saw what Taylor had written, it really solidified that we needed to make a change. And so that's why we decided we will now pay artists during the trial period," Cue told Billboard Magazine.
#AppleMusic will pay artist for streaming, even during customer's free trial period

— Eddy Cue (@cue) June 22, 2015
Cue said Apple will eat the cost of the 90 day trial period, "We're certainly paying for it, yes. We're all in."
After the decision was made by Cue and Apple CEO Tim Cook, Cue called Taylor on the phone in Amsterdam, where she was currently on tour, "I let her know that we heard her concerns and are making the changes. "We have a long relationship with Taylor, so I wanted her to hear directly from us."
"She was thrilled and very thankful and excited to see how quick we responded."
We have a deep respect for what they do. … We're in this for the long term," said Cue of the music community.
Taylor tweeted:
I am elated and relieved. Thank you for your words of support today. They listened to us.

— Taylor Swift (@taylorswift13) June 22, 2015
Read more at the Hollywood Reporter. Also, check out an interview with Cue HERE. Cue said they were already mulling over making the change before Taylor spoke on the subject.