The 18 member Survivor cast has been revealed.  The return of the "blood vs water" format once again pits loved ones against each other in a bid to win the million dollar prize.
Notable cast members include:
Broadway actor, Reed Kelly, competing with boyfriend, Josh Canfield, once dated American Idol alum and congressional hopeful, Clay Aiken.
CBS is probably hoping ex-baseball player, and notorious racist, John Rocker, will stir up some controversy at camp. He's competing with his girlfriend, who manages a tanning salon.
"The Twinnies" Natalie and Naydia Anderson, from Amazing Race are also part of the 18 member cast.
There were originally 20 cast members, but one pair were forced to drop out after a medical checkup shortly before filming began in Nicaragua. "We lost a pair of women, so the way it works out is there are more men than women," host Jeff Probst told Entertainment Weekly. "That's just the game. We don't like it that way but that's the way it's going to start."
Redemption Island was originally set to return, but production scrapped that plan at the last minute, and decided instead to bring back Exile Island. This time around a contestant's loved one will send them off after a one on one duel.  "You've got to go up against your loved one and here are the stakes," explains Probst to EW. "Winner gets reward. Loser goes to Exile Island. Where it's going to really suck. And it's going to suck because you put 'em there!"
There's one advantage to being exiled, in the form of a clue to the location of a hidden immunity idol back at camp. "The good news is you at least have a shot at finding the immunity idol," says Probst. "And it's up to you if you want to share that there was a clue or not. The complication is, that clue will lead you back to your beach where the idol is hidden, so you're going to have to dig it up while everybody else is there. So nothing's going to be easy this season, but I really do believe that the game play is ratcheting it up so we have to ratchet up with it, so we're trying to complicate it as much as we can."
Survivor: San Juan del Sur premieres on CBS with a special 90-minute episode on Sept. 24 at 8pm.
Read the press announcement below:
CBS announced today the 18 castaways who will compete against each other on SURVIVOR, when the Emmy Award-winning series returns for its 29th season with a special 90-minute premiere, Wednesday, Sept. 24 (8:00-9:30 PM, ET/PT) on the CBS Television Network. Emmy Award winner Jeff Probst is host.
This fall on SURVIVOR, the "Blood vs. Water" theme returns as all-new castaways compete with – and ultimately against – their loved ones who share the same goal: to outwit, outplay, outlast and ultimately be crowned Sole Survivor and winner of the $1 million dollar prize. Alliances and relationships will be tested and bonds will be broken when mothers, daughters, brothers, spouses and partners vie against each other in the ultimate competition, raising the question of which is thicker: Blood or Water?
This season marks the return of Exile Island, where each week two loved ones square off against one another in a battle that will send the loser to isolation on Exile Island, while the winner receives reward for his/her Tribe. However, the winner will also have to choose a tribemate to accompany their loved one to Exile Island.
New Castaways:
Drew Christy
Age: 25
Winter Park, Fla.
Traveling Sales Rep
Alec Christy
Age: 22
Winter Park, Fla.
Student
Jeremy Collins
Age: 36
Foxboro, Mass.
Firefighter
Val Collins
Age: 35
Foxboro, Mass.
Police Officer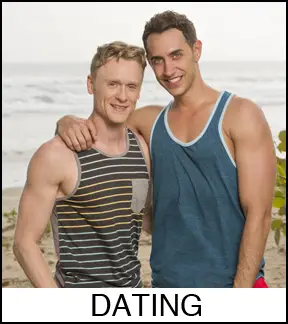 Reed Kelly
Age: 31
New York, N.Y.
Broadway Performer/Model/Aerialist
Josh Canfield
Age: 32
New York, N.Y.
Singer, Actor, Writer
Jon Misch
Age: 26
Waterford, Mich.
Financial Assistant
Jaclyn Schultz
Age: 25
Las Vegas, Nev.
Media Buyer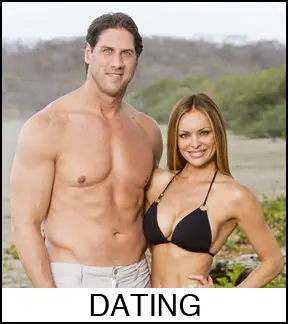 John Rocker
Age: 39
Atlanta, Ga.
Former MLB Player
**Played for the Atlanta Braves, the Cleveland Indians, the Texas Rangers and the Tampa Bay
Devil Rays
Julie McGee
Age: 34
Atlanta, Ga.
Model/Owner of Spray Tan Business
Natalie Anderson
Age: 28
Edgewater, N.J.
Crossfit Coach and Student
Nadiya Anderson
Age: 28
Edgewater, N.J.
Crossfit Coach, Project Coordinator at Bridge2Peace
**Competed on seasons 21 and 24 of THE AMAZING RACE (The "twinnies")
Keith Nale
Age: 53
Shreveport, La.
Fire Captain
Wes Nale
Age: 23
Shreveport, La.
Firefighter
Missy Payne
Age: 47
Dallas, Texas
Owner of a Competitive Cheerleading Gym
Baylor Wilson
Age: 20
Nashville, Tenn.
Student
Dale Wentworth
Age: 55
Ephrata, Wash.
Farmer
Kelley Wentworth
Age: 28
Seattle, Wash.
Marketing Manager