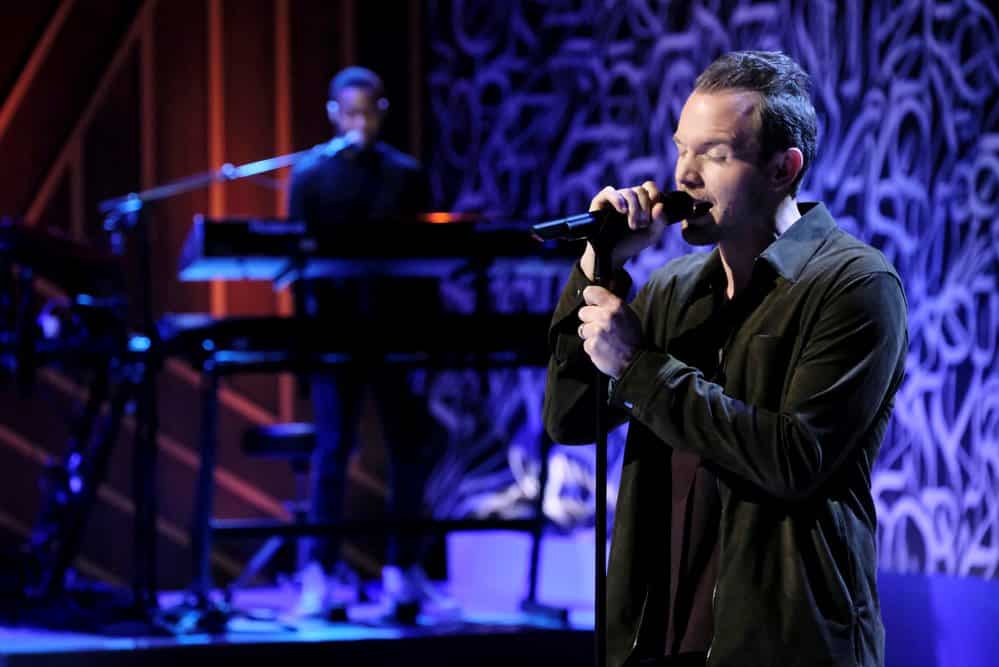 Recording artist will.i.am and producers Ester Dean, Shane McAnally and Ryan Tedder share their thoughts on songwriter Josh Logan's original piece, "Boxes." The preview clip is from the upcoming episode of NBC's new competitive reality show, Songland, in which songwriters vie to have their work performed by world-class artists.
Songland Episode 2 Spoilers: Songwriters Pen Tune for will.i.am
After Josh performs the song, the team gets right to work. Shane finds the concept really cool and interesting, he feels the lyrics could be more direct: "…it doesn't really say…about anybody trying to put you into a box." He tweaks the lyrics on the spot, crafting a clearer message, much to will.i.am's delight.
Ryan finds the chorus a little "nursery rhyme cutsey," while Ester thinks he could go bigger. Then, will.i.am starts off a mini-production session, with the help of the house drummer, to illustrate how he would create the song in the studio. Dance moves are included! Calling the song "delicate and precious," will.i.am thanks Josh for bringing in the song.
According to his webpage, Josh is from Chester, New York, but now based in Los Angeles. He has written songs with mostly country artists including Brett Young, Michael Ray, Lauren Alaina, LOCASH, Seth Ennis, Jana Kramer, and more. Check out his Facebook HERE and Instagram. His latest single is "Talk Southern to Me."
Songland airs on NBC Tuesdays at 10 pm. Watch the preview clip from the June 4 episode here.
https://youtu.be/w3lRBuK59EU