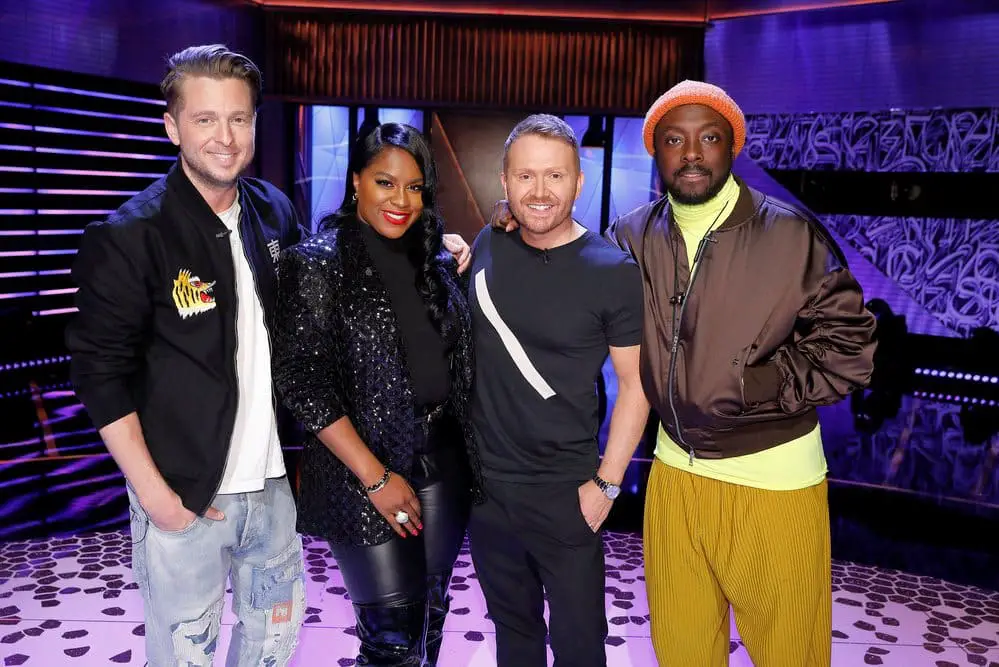 Here is everything you need to know about the second episode of Songland, airing June 4 after America's Got Talent on NBC.
The competition features an all-star panel of songwriters and producers that include Ryan Tedder (Leona Lewis "Bleeding Love," Beyonce "Halo," and his own hits with OneRepublic), Ester Dean (Nicki Minaj "Super Bass," Katy Perry "Firework," Kelly Clarkson "Mr. Know it All") and Shane McAnally (Kacey Musgraves "Merry Go Round," The Band Perry "Better Dig Two," Keith Urban "Female,"). Four songwriters will present their songs to the panel, hoping to have it recorded by this week's star artist, The Voice UK coach and Black Eyed Peas member, will.i.am.
Check out this week's four songwriters:
Correction: Regrettably, I namechecked the WRONG Josh Logan! The Josh Logan competing on Songland is not the same Josh Logan who competed on The Voice season 5. See above for correct details. 
The 11-episode series will feature artists: Jonas Brothers, John Legend, Meghan Trainor, Charlie Puth, OneRepublic, Old Dominion, will.i.am, Kelsea Ballerini, Leona Lewis, Aloe Blacc, and Macklemore. 
Last week, John Legend chose "We Need Love" by songwriter Tebby Burrows. 
PHOTO GALLERY