According to a report, cast and crew of Live with Kelly and Ryan were not surprised by Ryan Seacrest's announcement that he would be departing the show after six seasons.
Reportedly, he frequently appeared exhausted before departing the set, leaving his friends and colleagues worried about him, multiple sources told Page Six.
"Live" reportedly pays him $10 million a year, and Ryan has been filming the show in New York City while working on other projects like American Idol on the west coast. He also hosts his syndicated radio show, "On Air With Ryan Seacrest" daily. He has worked at this pace since 2018.
Also, reports Page 6, fatigue has been responsible for Ryan missing more and more "Live" shows over the past six months. According to sources, Ryan leaving the show and Kelly Ripa's husband, Mark Consuelos taking his place, was a mutual decision.
Ryan's increasing absences from the show caused tension on the set
"Some of Ryan's absences created tension with everyone involved on the show," said the insider. "But everyone cares about him and respects him and just wants to make sure he's OK."
"They started talking about Ryan leaving last summer, and when they announced Ryan's departure, both Kelly and Ryan wanted to put whatever issues — arising from the workplace and Ryan's other responsibilities — they had behind them," said a source.
"They've known each other for 20 years and, regardless of recent strains, it is a real friendship."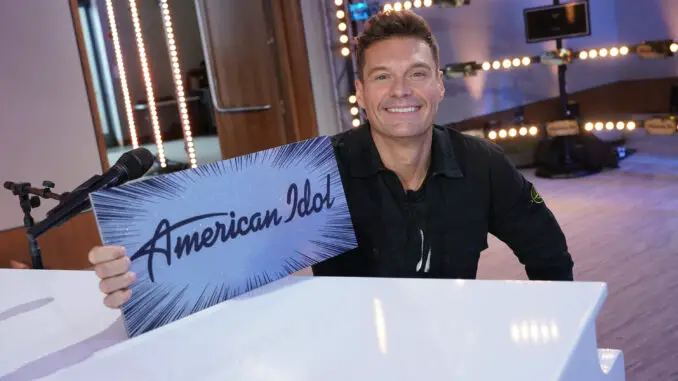 According to another friend, Ryan finds his current schedule "punishing" and hates living in New York City. "It is hard doing 'Live' every day. It's a grueling schedule. There are double tapings and he runs between his radio show and 'Live,'" said the source. "He'll have a 10-minute break and they'll say, 'Come and do some one-liners for the radio show.'"
"He's not quite burned out, but he knows himself [and knows] he needs a break. In the last couple of years he's valued his time off with his family and his loved ones," said the source.
Kelly earned twice as much as Ryan, who hated living in New York City
"Look, he originally signed up for three years [on 'Live'] and then signed another three-year contract, so he really did enjoy doing the show."
Fans might remember Ryan slurring his words during the 2020 American Idol finale, worrying fans. Ryan explained later that he was "exhausted." Months later, Ryan told the Wall Street Journal that his doctor advised he slow down for his health's sake. "It's personal. But I definitely knew that I needed to slow down," Ryan said. "I just had burnt myself out. I was absolutely beat and fatigued and just wasn't letting myself accept that. Now I do."
Page Six reports that Ryan makes $10 million for his American Idol stint. While "Live" is the most high profile of his jobs, its certainly not the highest paying. Think of it: On American Idol he's got maybe 6 weeks of live shows aside from tapings here and there and voice over work. On "Live" he goes into work day after day, five days a week, live for an hour, sitting next to a co-host who makes twice as much as he does. (Kelly reportedly makes $20 million a year for "Live")
Would a pay raise have kept Ryan on board?
I wonder if the issue doesn't boil down to money. Again, common sense would have an entertaining choosing to keep a high profile job. If "Live" had offered him a substantial raise, would Ryan have stayed? It appears that "Live" producers prefer Kelly to host with her husband, or they would have offered Ryan a reason to stay.
Ryan loves cooking and food, and hopes to work in the culinary space. Consider his sole Emmy is not for hosting American Idol or "Live," but for a show he produced with British chef Jamie Oliver, which attempted to bring healthy food to a California school district (Jamie Oliver's Food Revolution).
Page Six estimates Ryan's fortune at $450 million. He doesn't need that extra 10 mil a year, anyway.