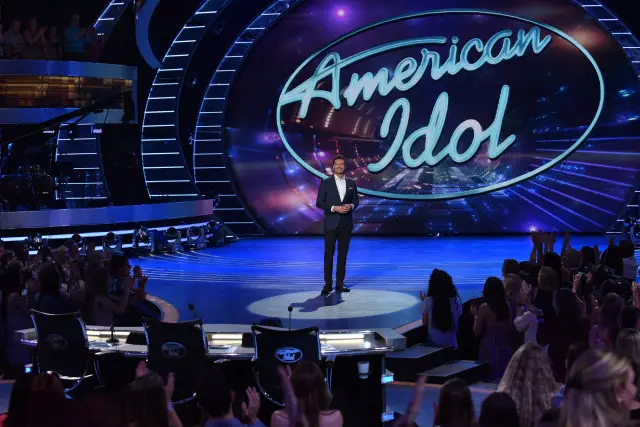 Other publications are confirming what Richard Rushfield reported last week–that Ryan Seacrest's negotiations to host the ABC reboot of American Idol were negatively impacted after Katy Perry's $25 million judges salary was revealed via press reports. After her payday leaked, Perry seemed to confirm it, bragging in a radio interview that she's getting paid "more than like pretty much any guy that's been on that show."
From Variety:
Nor have producers and the network been able to seal a deal with Ryan Seacrest to return as host. Seacrest had been in talks to rejoin the series — which he appeared on for all of its 15 seasons on Fox — since before ABC even made the revival official. But ongoing talks have failed to produce a deal.

A source close to Seacrest told Variety that the longtime "Idol" host "wants to make sure the show has the team and plan to deliver on its promise as it has for 15 seasons" before signing on.

Seacrest was reportedly made an initial offer of $10 million to return to "Idol."
So while ABC offered Seacrest only 10 million dollars, they offered Perry more than TWICE that. According to Variety:
Perry's $25 million salary places her among television's highest paid stars — well above the $13-15 million per season that Miley Cyrus and Blake Shelton earn as coaches on NBC's "The Voice." ABC moved quickly to lock up Perry after "American Idol" season one champion Kelly Clarkson, who had been in talks to return to the show as a judge, signed on to "The Voice" as a coach for season 14.
According to Rushfield, ABC offered Kelly Clarkson a salary  in the mid single digit millions to judge American Idol,  NBC came with a $12 million  offer and the singer took it. Fun fact! According to Variety, Perry's 25 million dollar salary represents 65% of the budget earmarked for talent.
"Ryan isn't pleased with the protracted negotiations," a source familiar with the talks told Page 6. "But he is hopeful that a deal can be reached given his affection for the show."
A network insider also told Page 6, "Perry is not getting $25 million."