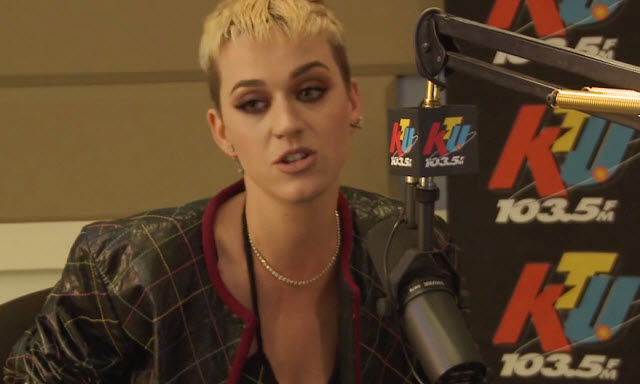 Pop singer Katy Perry was asked about her reported $25 million salary to be a judge on American Idol when it returns to TV on ABC next year.
"I'm sure that you hear in the news people talking about you and the whole American Idol situation that's come out. Does that ever irk you that people are talking about how much money you make or how much they paid you to be on that show, or are you like 'Yup, I deserve every last penny'?" radio host Carolina Bermudez asked Katy.
"You know, I think there's a couple ways to go about answering that question. One is, first and foremost, the news, the media. I kinda stopped doing a whole lot of print media and I only do radio and TV because context is wild these days. Nobody cares about intention. It's all clickbait. It's all a bunch of crap on the internet. I think 'www' stands for wild, wild, west. But secondarily, I'm really proud that, as a woman, I got paid. And you know why? I got paid like more than pretty much any guy that's been on that show. And, by the way, I love men. So I'm a paid woman and I'm ready for a beautiful man."
FYI: When Simon Cowell left American Idol after season 9 in 2010, he was making $36 million dollars a year. However, the face of American Idol, Ryan Seacrest only made $15 million.
Also in the interview, Katy talks about the kind of judge she'll be. "I am polite, but firm," Katy insists. "I am super realistic. I definitely have huge dreams. And I think the show is wonderful."
She claims that she's talked to the show several times over the years about judging, but it wasn't right until now. "This show is about finding real talent," adds Katy comparing American Idol to the other singing competitions. "[And] making real people's dreams come true, in addition to hearing their stories."
Watch the interview below.
Bonus video! On James Corden's Carpool Karaoke, Katy dives into her feud with Taylor Swift, which Katy claims is totally one sided.