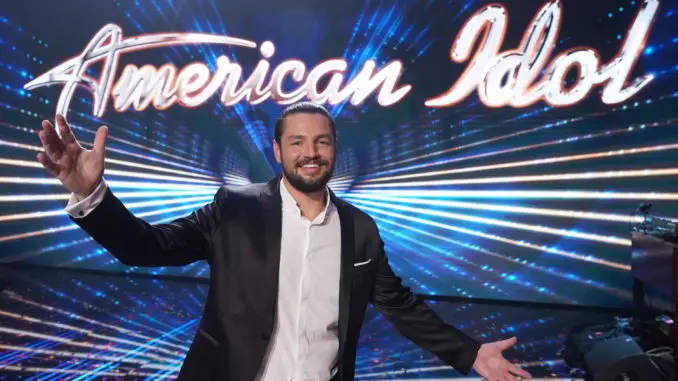 This ratings roundup is very late. One problem is that the sources we've used in the past for quick ratings numbers are dwindling (RIP TVByTheNumbers and recently ShowbuzzDaily). The sources remaining aren't necessarily quick to post Nielsen's final adjustments. For American Idol's live coast to coast broadcasts, the final numbers ALWAYS adjust up, just as they do with the Oscars, Grammys, Sports Events, etc.
It's not a head to head comparison, as the series airs on different nights. But in the last weeks of their respective series, while The Voice had slightly more overall viewers, American Idol had higher ratings in the 18-49 demo.  The Masked Singer finale beat them both, of course. In this day and age, a 1.3 rating for a broadcast show is SPECTACULAR.
We only have preliminaries for America's Got Talent. But that fake audience couldn't keep the numbers from falling below their 1.0 average.
Here is a quick breakdown. The Voice and American Idol will include the last two weeks of the season, as that is where we left off. ALL NUMBERS ARE FINAL EXCEPT FOR AGT.
American Idol
Sunday May 16 (Semifinal) – 0.77 18-49 demo – 6.1M Overall Viewers
Sunday May 23 (Finale) – 0.88 18-49 demo – 6.5M Overall Viewers
The Voice
Monday May 17 (Semifinal) – 0.62 18-49 demo – 6.2M Overall Viewers
Tuesday May 18 (Semifinal results) – 0.56 18-49 demo – 5.4M Overall Viewers
Monday May 24 (Final performances) – 0.70 19-49 demo – 6.6M Overall Viewers
Tuesday May 25 (Finale) – 0.79 18-49 demo – 6.7M Overall Viewers
The Masked Singer
Wednesday May 26 (Finale) – 1.35 18-49 demo – 5.5M Overall Viewers
America's Got Talent
Tuesday June 1 (Premiere) – 0.9 18-49 demo – 7M Overall Viewers
More ratings at spoilertv.com