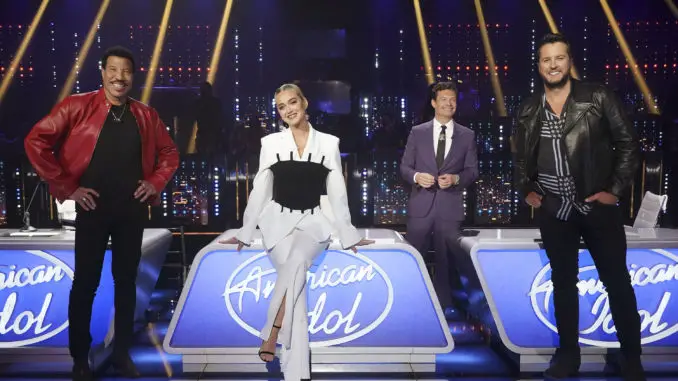 Here is a roundup of ratings for American Idol and The Voice for Sunday May 9, Monday May 10 and Tuesday May 11 And once again, American Idol garnered higher ratings in the key 18-49 demo than The Voice. In fact, as The Voice kicked off its live shows, it set series low ratings. Interestingly, the NBC singing show attracted more overall viewers than American Idol.  The Masked Singer over on FOX managed to keep its demo rating over 1.0, which is quite a feat as network ratings continue to diminish. 
American Idol nabbed a 0.85 in the key 18-49 demo on Sunday night, slightly up from last week's 0.83. The series garnered 5.7 million overall viewers. It won the demo for the night for ABC, but CBS' 60 minutes (0.5/7.3 million) and The Equalizer (0.6/6.9 million) had more overall viewers.  
Meanwhile, on NBC, the Monday night The Voice first live show hit a series low, earning a 0.65 in in the key 18-49 demo and 6 million viewers. Oddly, last week's clip show earned a a 0.78 in the key demo and 5.9 million overall viewers. Over on FOX: 9-1-1 (0.8/5.5 million), 9-1-1 Lonestar (0.7/ 4.7 million). And on CBS: The Neighborhood (0.6/5 million)
The Voice Tuesday hour long results show earned a 0.62 and 5.7 million overall viewers. The Voice Tuesday edition was the first since the March 9 episode. Also on NBC, This is Us earned a 0.8 in the key demo and 4.9 million viewers.
The Masked Singer Wednesday May 12 edition earned its lowest ratings of the season: 1.0 in the key demo and 4.4 million viewers. It's still higher ratings than most network non-sports programing. 
American Idol Sunday May 9: 0.85 key 18-49 demo, 5.7 million overall viewers 
The Voice Monday May 10: 0.65 in the key 18-49 demo, 6 million overall viewers
The Voice Tuesday May 11: 0.62 in the key 18-49 demo, 6 million overall viewers
The Masked Singer Wednesday May 12: 1.00 in the key 18-49 demo, 4.4 million overall viewers
h/t TvSeriesFinale