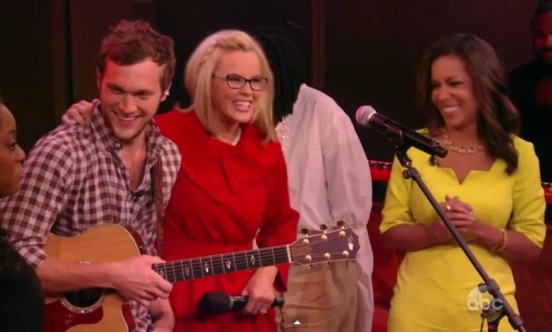 Phillip Phillips continues to promote his sophomore album, Behind the Light. This time, he perform his single. "Raging Fire" for the ladies on The View.
After the performance, the American Idol season 11 winner dished about the new record and his current tour with O.A.R.
Watch the performance and interview right here.