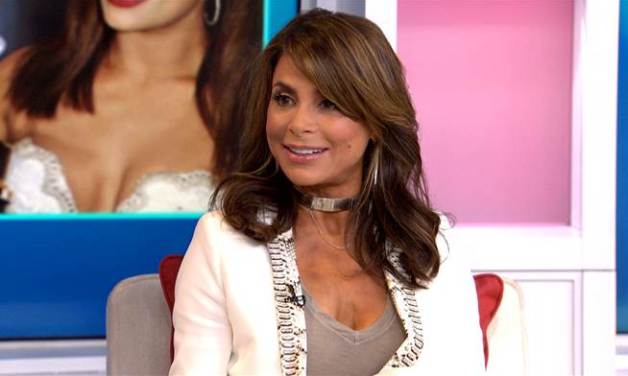 Paula Abdul is out and about promoting the upcoming season of So You Think You Can Dance, where she will judge alongside producer, Nigel Lythgoe, and pop star, Jason Derulo. SYTYCD debuts on June 1 and as always, we'll be live blogging!
In an interview with the Today show this morning, the subject of American Idol's cancellation came up.
"I found out like everyone else did, and it was bittersweet," Paula shared. "I felt a little shocked and melancholy, because I had the blessing of being there since day one. When I left, it was at the height — it was still 30-plus million people watching the show."
And on her chemistry with Simon Cowell, whom she also appeared as a judge with for one season on his X Factor US, she said, "We were like that song 'Opposites Attract,'" referring to to her 1989 hit. "For whatever reason, it worked."
The dancer and former Laker girl also told stories about how she came to have a standing weekly tea date with legendary dancer Gene Kelly, and how she views role as a judge.
Paula also dropped by Live! With Kelly & Michael. She tells a remarkable story about how she didn't take no for an answer when she auditioned for the Laker Girls years ago. She goes through her workout routine and talks about how much she loves working with up and coming dancers. Michael showed off his street moves!
https://youtu.be/FH9CRw5vuQI