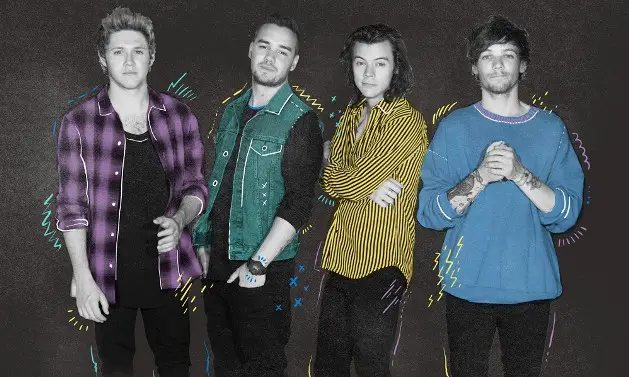 This may be clickbait for the UK newspaper, The Sun, but the rag is reporting that One Direction plan to begin an extended hiatus in March.
Harry Styles, Liam Payne, Louis Tomlinson and Niall Horan made the decision not to tour again at a meeting in London last weekend, reports The Sun.
What I find fishy is that supposedly, the band will release a fifth album, but will not launch a tour to support it. Hm. Wouldn't it make more sense to tour and then take a hiatus?
By the Sun's calculations, that means their last full concert will be at Motorpoint Arena in Sheffield UK on October 31.
A One Direction source told The Sun last night: "The guys have been together for five years, which is an incredible run for any boyband.
"They fully deserve to have at least a year to work on their own projects. There is absolutely no bad blood between them and they are all 100 per cent behind the decision.
"It is definitely not a split and they fully intend to get back together at some time in the future.
"But for now it is the end and they go out on top as the world's most popular music act."
One Direction's next album is due out around the Christmas holiday. The band is set to do a last round of appearances in February.
"Sony definitely want to secure a solo record from Harry. He has been building up to this moment for a long time and there is also a lot of interest in him from Hollywood," said the source.
"But they're all going to be successful in their own right. They have the best contacts and a massive fanbase."
The source added: "Louis is very much in contention to be a judge on X Factor next year.
"It would be a real coup for the show to sign a member of the band and it's definitely something he is interested in doing."
If they do take a "hiatus," I would imagine that would be it for a long while. Maybe until they are all old enough to have grays and potbellies and are ready for the nostalgia tour. By then, Zayn Malik may be willing to rejoin them.
The histrionics on social media must be pretty entertaining right about now. Pull up a lawn chair, and mix those Mai Tais people!
Read more at The Sun