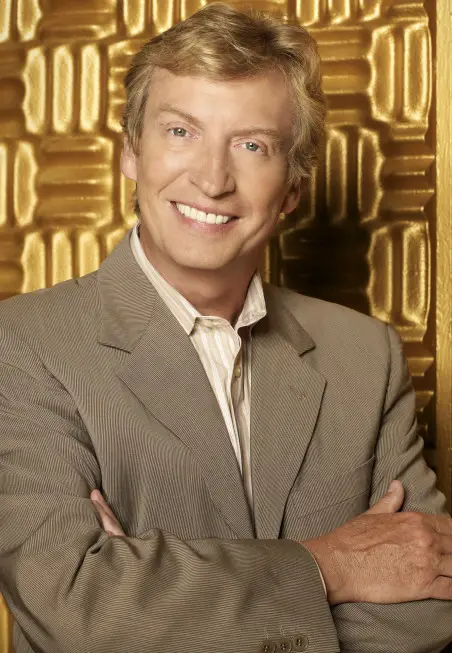 American Idol Executive Producer Nigel Lythgoe and his son Simon Lythgoe are joining forces to produce CMT's Next Superstar a new country music reality singing competition set to premiere with 10 episodes beginning in April. (Simon has been a producer on Idol since 2002)
The winner will be announced during the CMT Awards in June with a single to be released simultaneously.
"Country music is all about storytelling, personalities and putting yourself into the songs" says Nigel. "This show is not about going to a set, it's about being in a location that has history to it. We're down and dirty in the heart of Nashville."
Judges haven't been selected yet, but the show's finale will take place at Nashville's famed former home of the Grand Ole Opry, the Ryman Auditorium.
Nigel plans to take the show into the "heart of Nashville" meaning the cast could "cut vocals at Sun Studio, where Elvis Presley, Johnny Cash and others made seminal records. Or they might visit an Army base as part of a patriotic theme." (Sun studios is in Memphis…just sayin')
"I'd like to take them to a prison and have them write a song about retribution or why they should mend their ways, " says Simon. (Hm)
Here's a fact I didn't know: Nigel credits his son Simon with bringing the singing competition genre to his attention. It turns out Simon was a producer on the Australian version of Pop Stars in 1999.
"Simon has a lot to do with this entire genre of shows, " Nigel says. "It's how this whole crazy situation began."
Ah. Another show to cover. Yay? I really enjoyed "Duets" the CMT singing show produced by the Idol team in 2008 and 2009.  Nashville Star was a really good show, until NBC took it over and destroyed it, so I think the genre could be done justice in the hands of people who know what the hell they are doing.
You can read the interview with Nigel and Simon at the Hollywood Reporter, but here a few deets about how the show will run:
On how the new show will be different from American Idol and Nashville Star:  Simon "No one episode is the same. We're changing locations all the time, shooting in Nashville, Memphis and Texas. Every challenge is different. Every guest judge will be different. On Nashville star, they didn't have media challenges. We're giving them radio training and putting them through photo shoots and music video challenges. We're putting them on a tour bus. You're really going to get to know these contestants really well, just by being with them 24-7."
On the format, Simon: "We're putting the onus on the contestants, where they can really make the song their own. We will pick the genres and they have to then turn it into a country song, but make it their own. So if they want a fiddle, they can have it. If they want a steel guitar, they've got it. They can go their own their path, but they are responsible for how they perform. We'll give them the tools, they have to take control of it. We're not the run-of-the-mill, studio-based, glitz and glamour show."
The contestants will live in a mansion outside of Nashville. Nigel and Simon are looking at a "famous person's house."
The prize is a record deal, so there will be someone on the panel who represents the label.   The winner will also be an act on the CMT tour.
There will also be a guest judge each week who specializes in a particular field . Simon: "If we're shooting a music video, which is one of the challenges, we will show all the backstage stuff, the director, the casting, how they produce it. Then we'll stream it to film students who vote to determine who the bottom two contestants are.Otherwise the judges decide."
Will you watch Nigel and Simon's new show?