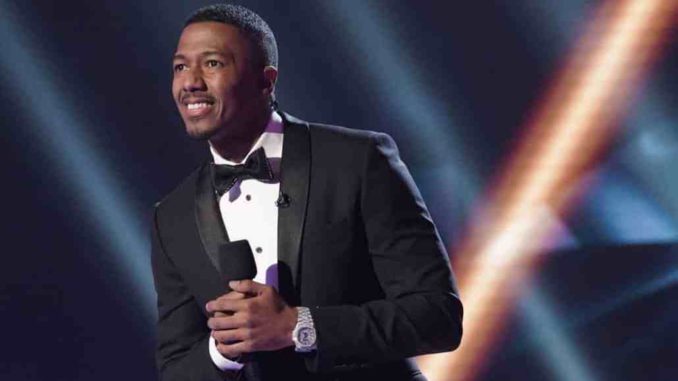 Nick Cannon Apologizes for Anti-Semitic Remarks, Keeps Masked Singer Job
Nick Cannon has offered a full-throated apology to the Jewish community for voicing anti-semitic Jewish conspiracies in a recent "Cannon's Class" podcast with Professor Griff. Because of the apology, FOX will keep him on as the host of the popular competition reality show, The Masked Singer.
Nick  posted a thread on Twitter Wednesday night:
First and foremost I extend my deepest and most sincere apologies to my Jewish sisters and brothers for the hurtful and divisive words that came out of my mouth during my interview with Richard Griffin.

They reinforced the worst stereotypes of a proud and magnificent people and I feel ashamed of the uninformed and naïve place that these words came from. The video of this interview has since been removed.

While the Jewish experience encompasses more than 5,000 years and there is so much I have yet to learn, I have had at least a minor history lesson over the past few days and to say that it is eye-opening would be a vast understatement.

I want to express my gratitude to the Rabbis, community leaders and institutions who reached out to me to help enlighten me, instead of chastising me.

I want to assure my Jewish friends, new and old, that this is only the beginning of my education—I am committed to deeper connections, more profound learning and strengthening the bond between our two cultures today and every day going forward.
Nick has sincerely apologized says FOX
FOX has released the following statement"
When we were made aware of Nick Cannon's interview with Richard Griffin on YouTube, we immediately began a dialogue with Nick. He is clear and remorseful that his words were wrong and lacked both understanding and context, and inadvertently promoted hate.

This was important for us to observe. Nick has sincerely apologized, and quickly taken steps to educate himself and make amends," the statement continued. "On that basis and given a belief that this moment calls for dialogue, we will move forward with Nick and help him advance this important conversation, broadly. FOX condemns all forms of hate directed toward any community and we will combat bigotry of any kind.
After soundbites from the podcast hit the internet, Nick was steadfast in his refusal to apologize. After ViacomCBS cut him loose, he doubled down, demanding an apology from Viacom and ownership of his successful franchise. Wild 'N Out.
Nick Cannon anti-semitic speech cost him his partnership with ViacomCBS
Statements that got Nick in trouble included namechecking virulent Jewish conspiracies: "…going as deep as the Rothschilds, centralized banking, the 13 families, the bloodlines that control everything even outside of America." Nick claimed that when people understand who the real Jewish people are, "it's never hate speech, you can't be anti-semitic when we are the semitic people. When we are the same people who they want to be. That's our birthright." He later added that "we are the true Hebrews."
Nick also spoke about "giving too much power to the 'they' — and then the 'they' turns into the Illuminati, the Zionists, the Rothschilds." Nick also praised anti-semitic Nation of Islam minister, Louis Farrakhan repeatedly during the 90 minute clip.
The clip that seemed to really get under people's skin had Nick calling white people the "true savages."
Nick Cannon says white people are "a little less," "closer to animals," "the true savages," "acting out of a deficiency so the only way they can act is evil." When does he get canceled? pic.twitter.com/vK3TBDW9i8

— Adam Ford (@Adam4d) July 14, 2020
Is Nick Cannon's apology sincere? Will ViacomCBS take him back?
I wondered if Nick would ever back down. The prospect of being fired from The Masked Singer, and maybe losing his syndicated talks show seems to be what finally did it. Nick seemed so assured of his opinions in his podcast, I am a little skeptical that his heart and mind has suddenly been changed. Will ViacomCBS hire him back at this point?
UPDATE: Nick Cannon Will Step Away from his Radio Show in Order to Educate and Reflect
"I have decided to take some time away from my radio show so I can commit myself to deeper, more thorough reflection and education," Nick writes on Facebook. "I will use this time to establish an action plan towards real, impactful change and advocacy aimed at bringing people together."
Or: I'll be back when the heat dies down…
https://www.facebook.com/NickCannon/posts/4333320220018995