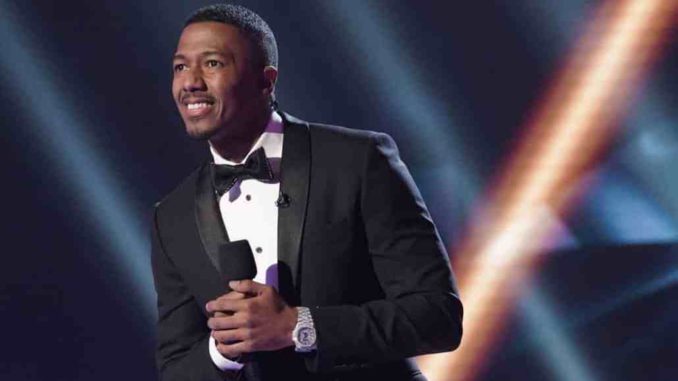 After ViacomCBS dropped  Nick Cannon for anti-semitic remarks he made on his "Cannon's Class" podcast," The Masked Singer host hit back in a lengthy 1000+ word post on Facebook, demanding full ownership of his show Wild 'N Out. He also wants Viacom to apologize.
Nick Cannon Cut Loose by ViacomCBS Over His Anti-Semitic Remarks
Masked Singer's Nick Cannon Spews Anti-Semitic Conspiracy Theories
 "But now I am the one making demands," Nick writes. "I demand full ownership of my billion dollar "Wild 'N Out" brand that I created, and they will continue to misuse and destroy without my leadership! I demand that the hate and back door bullying cease and while we are at it, now that the truth is out, I demand the Apology!
The gist of it is:
The Powers That Be misused an important moment  to make an example of an outspoken black man
"I will not be bullied" Nick says.
Points out he joined the Viacom family over 20 years ago when he was a child actor. He lists career highlights.
He claims he reached out to Viacom owner Shari Redstone to have a conversation of "reconciliation" and to apologize if he said anything that "pained" her or her community. "Dead silence!" Nick insists. "So that's when I realized they don't want a conversation or growth, they wanted to put the young negro in his place." Viacom is on the wrong side of history, he says.  A rep for Redstone says Cannon's claim he reached out to Redstone is "absolutely untrue."
" NBC threatened and mistreated me for years, but I was the bigger person and abandoned an 8-figure salary on their number one hit show "Americas Got Talent" and currently stand by my friend and Queen Gabrielle Union in her fight against oppression."
His Jewish business partner loves him and sticks by him. Nick claims members of the Jewish community have reached out to him to show support. 
"I don't blame any individual, I blame the oppressive and racist infrastructure. Systemic racism is what this world was built on and was the subject in which I was attempting to highlight in the recent clips that have been circulating from my podcast. If I have furthered the hate speech, I wholeheartedly apologize."