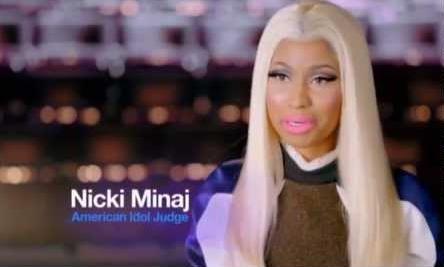 I find it interesting that American Idol has just released a new Nicki Minaj promo for Season 12 that paints the beleaguered judge in a much more serious light.
If you'll remember, the first judge-centric promo presented Nicki as an unpredictable kook. Her promo was followed up by commercials that featured Mariah Carey and Keith Urban in a more sober light.
I wonder, in the wake of Nicki's latest dust-up–this time between Nicki and Steven Tyler–if Idol producers decided Nicki needed a little rehabilitation. Hm.
http://youtu.be/nQhgvD8yDkU