Michael Johns Love and Sex EP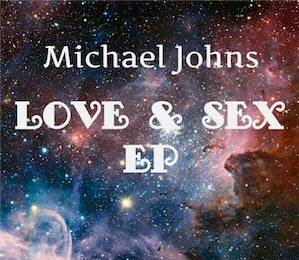 Season 7 Idol, Michael Johns has a new 3 song EP, Love and Sex EP, is available for download now. You can listen to the tunes and purchase via this handy widget!  My favorite is "Cry, Cry, Cry."
Join Michael's mailing list and you can download a free demo track, "Tail Lights."
Taylor Hicks Featured On Jimmy Fallon's "Blow Your Pants Off
Taylor Hicks is featured on Jimmy Fallon's new CD, Blow Your Pants Off, a compilation of the show's best musical parodies.  Taylor was part of the super-hilarious performance of "Friday" with Steven Colbert, and assorted other loonies.  Also, Bruce Springsteen, Neil Young, Justin Timberlake and more have tracks on the album so check it out.
Jermaine Paul – Butterfly Kisses – New Single
If sentimental daughter/daddy ballads are your thing, then you are in luck. The Voice winner, Jermaine Paul released a new single, ahead of Father's Day called "Butterfly Kisses."  It's not my thing, exactly, so I'll leave it at that.