This week, check out new music from American Idol 10's James Durbin, season 14 winner, Nick Fradiani, and The Voice singers Madi Davis and RaeLynn.
James Durbin – Riot on Sunset
James Durbin's last album, 2014's Celebrate, was poppier than his debut, Memories of a Beautiful Disaster. But this time around, James raised funds through Pledgemusic and made the album he really wanted. The results is Riot on Sunset, and fans of the American Idol season 10 alum couldn't be happier.
The set isn't streamable on Spotify or Apple music yet, but you can listen to snippets at iTunes and Amazon. Also, check out the video for the album's lead single, Smackdown.
Download from iTunes, Download from Amazon.
Nick Fradiani – Nobody
We're closer and closer to the release of Nick Fradiani's highly anticipated album, Hurricane. In the run up to the set's August 5 release, a new song is being made available for download on Fridays.  Up this week, The American Idol 14 winner is releasing  the moody ballad, "Nobody."  Next on the schedule is "Nothing to Lose," and  finally "Howl at the Moon." Also available for download from the album are "Beautiful Life," "Get You Home," and "Love is Blind."
Unfortunately, fans will have to wait until the album drop to download the NEXT SINGLE "All On You"–it goes to radio on August 8–but you can listen to a clip HERE. Check out the full Hurricane tracklist with songwriter/producer credits HERE. Pre-order Hurricane HERE.
Download from iTunes, Download from Amazon
Listen on Spotify
Madi Davis – Above the Waves
We missed a release last week! Oops. The Voice season 8 singer, Madi Davis, had release a new 10 song album titled Above the Waves. Madi missed making the finals, but the quirky and original young singer was a fan-favorite just the same. Listen to the full set on Spotify, and download if you like.
Download from iTunes, Download from Amazon
Raelynn – Love Triangle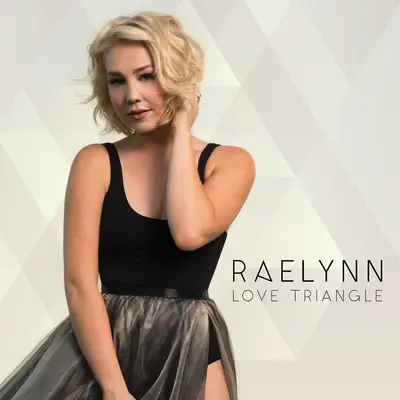 Just as quickly as The Voice season 2 singer RaeLynn was dropped from Big Machine Records, Warner Music Nashville swooped in to save the day. Coincidentally (OR NOT!) Warners is also home to the singer's Voice coach, Blake Shelton. The duo are headed off on tour soon.
The label wasted no time releasing a brand new single. Check out the strummy ballad "Love Triangle" right here.