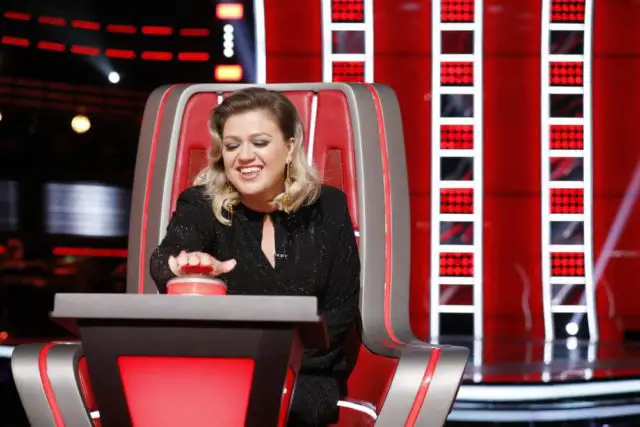 NBC has unveiled premiere dates for the 2019-20 season. So, mark the date on your calendar: The Voice season 17 premieres on Monday September 23 at 8 pm ET. The Tuesday edition follows on Tuesday September 24.
The fall 2019 cycle of The Voice features an Adam Levine-less panel for the first time ever. The veteran coach quit the show last May after signing a contract to return for two more cycles. Gwen Stefani will take his place alongside boyfriend Blake Shelton, Kelly Clarkson and John Legend.
This is Us keeps its regular time slot on Tuesdays after The Voice at 9 pm. 
NBC is premiering on three new shows this fall: Bluff City Law, a legal drama about a daughter who joins her dad's law firm starring Jimmy Smits; Perfect Harmony, a  comedy starring Bradley Whitford about a Princeton professor that winds up directing a small town choir: Sunnyside starring Kal Penn in which a fallen pol finds a new life helping hopefuls become American Citizens. 
Check out NBCs full fall schedule below. 
MONDAY, SEPT. 23
8-10 p.m. – The Voice
10 p.m. – BLUFF CITY LAW
TUESDAY, SEPT. 24
8 p.m. – The Voice
9 p.m. – This Is Us
10 p.m. – New Amsterdam
WEDNESDAY, SEPT. 25
8 p.m. – Chicago Med
9 p.m. – Chicago Fire
10 p.m. – Chicago P.D.
THURSDAY, SEPT. 26
8 p.m. – Superstore
8:30 p.m. – PERFECT HARMONY
9 p.m. – The Good Place
9:30 p.m. – SUNNYSIDE
10 p.m. – Law & Order: SVU
FRIDAY, SEPT. 27
8 p.m. – Bluff City Law (repeat – one week only)
9-11 p.m. – Dateline NBC
FRIDAY, OCT. 4
8 p.m. – The Blacklist