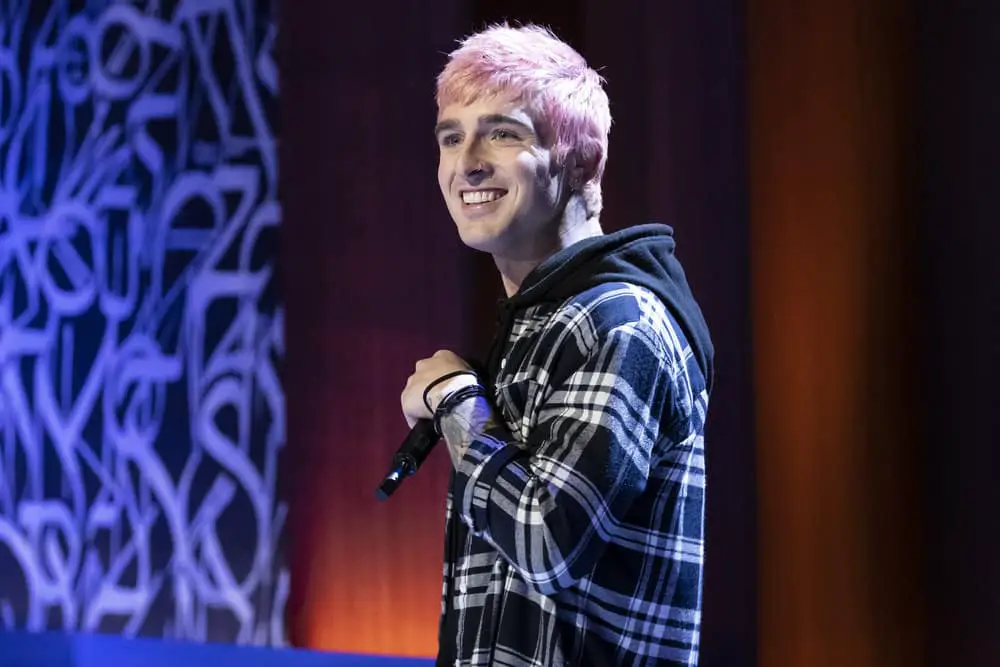 On Tuesday's Songland, the Jonas Brothers will choose a song brought to them by one of four hopeful artists. In this new preview, EDM producer and performer Able Heart performs his song titled "Greenlight."
Songland Spoilers: Meet the Songwriters Who Pen Tunes for the Jonas Brothers (PHOTOS)
Panelist Ester Dean calls it "Eminem meets Travis Scott…like a rock/rap song with a little alternative twist." Shane McAnally is "blown away." He wants to double the verse "before that chorus drops, because you have so much space at the beginning…"
Able reveals that he not only wrote the song, but produced, mixed and engineered it as well. He tells the panel that he does a lot of "ghost work" for other artists. That means he does the work, and they get the credit. "You're a beast," says an impressed Ryan Tedder. 
Nick Jonas calls Able an artist. Joe Jonas imagines the song with a DJ and a feature. And Kevin Jonas sees the video already. "It's such a visual representation." Nick, taking over production, suggests adding a "mean" bass note to drive the song and "throw away the melody" a little bit.
EDM.com describes Able: "The Philadelphia based artist is a singer, producer, songwriter, and engineer. Creating a fusion of R&B and Electronic music, the vocals combined with the flawless production are certainly unique to the current market." 
Songland airs Tuesdays after America's Got Talent on NBC. Watch Able Heart's original song "Greenlight" below. 
https://youtu.be/2jbiYAk4QTQ