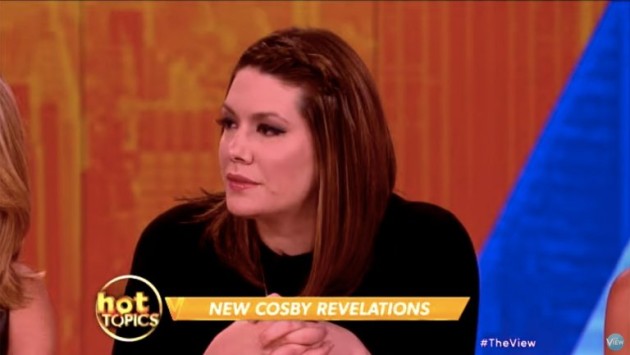 The Hollywood Reporter confirms that Michelle Collins, from the VH1 show The Best Week Ever, will join The View.
The comedian has been guest hosting the ABC talker regularly, as well as been rumored as a potential addition to the panel, which includes Whoopi Goldberg, Nicolle Wallace and new addition, Raven-Simone.
Rosie Perez tearfully announced her departure from The View on Wednesday's show. Her last day will be August 6.
The View was expected to make an announcement about Michelle, who is currently guest co-hosting, on Wednesday's broadcast. But maybe the producers decided to keep the show focused on Rosie's goodbye.
It was obvious something was up–and odd at the time–when Rosie hugged both Michelle and Raven-Simone, congratulating them both as she said goodbye.
An official announcement about Michelle joining The View is expected soon–maybe on Thursday's show, or next week. Whoopi is expected to be back next season along with Raven-Symone and Michelle.
No word yet on whether Nicolle Wallace, who joined the show this season with Rosie, will return next season.