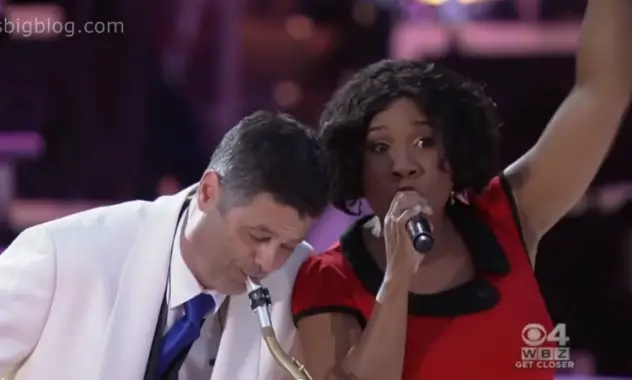 Melinda Doolittle was excited to take the outdoor stage at the Esplanade in Boston on July 4th. The American Idol season 6 alum performed "That's Life" with a small jazz ensemble, before taking the stage later with the famed Boston Pops, led by Keith Lockhart.
Melinda has performed with the Pops on several occasions, but she was especially thrilled to be singing for thousands of folks at the legendary outside celebration.
As always, Melinda's performances were SPECTACULAR, proving once again why she was one of the great voices to come out of American Idol. And as aside, she's one of the coolest, nicest peeps on social media…
Watch Melinda Doolittle kill it on "That's Life." Bonus awesome sax solo!
Later in the program, Melinda took the stage with Keith and the Pops for a trio of tunes. The set started with Idol standout performances, "I Am Woman, and "Home" and ended with "Proud Mary" on which The Voice 3 alum, and Springfield MA native, Michelle Brooks-Thompson joined. Michelle sang that song for her Blind Audition.