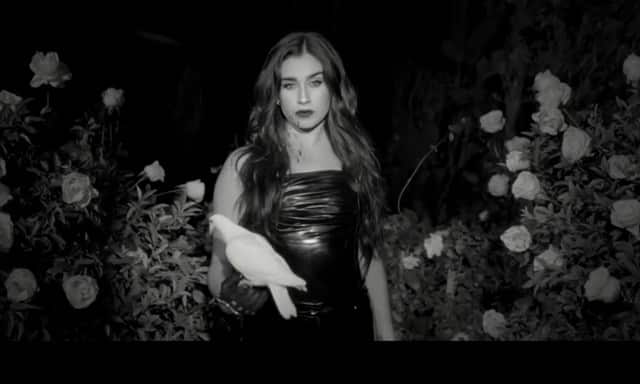 After dropping the slow burning and hypnotic blues single, "Expectations," former Fifth Harmony member Lauren Jauregui has dropped a sultry new music video.
The black and white clip features a narrative right out of a southern gothic novel. In it, two versions of Lauren roam around an empty mansion. One version of herself dressed in white, spends most of her time outdoors in the sunlight. The other is clad in leather and keeps her roaming to the dark halls of the house. Eventually, they confront one another. Evil Lauren performs a sexy dance while Innocent Laren watches. And then…there's a twist. I won't spoil it. Watch the video until the end. It's worth it.
"When everything was Fifth wrapped up, that's really when the floodgate of inspo' really took hold," she told Rolling Stone before a premiere of the video in New York City. She added, "It's really, for me, the perfect piece to come out first, just in my connection to it and in the way I express myself,"
The song was inspired by her relationship with Ty Dolla $ign.
"Sometimes when you're a little bit of a crazy bitch and you've been working for a lot of hours, you just want to cuddle with your boyfriend — and they have to do work," Lauren told Billboard in a recent interview. "He had an appearance he had to do at the club, and I didn't want to go to the club because I'm a grandma. He said he was going to come home, so I waited up, expecting him to come home, and then I didn't get any answers for a while about where he was."