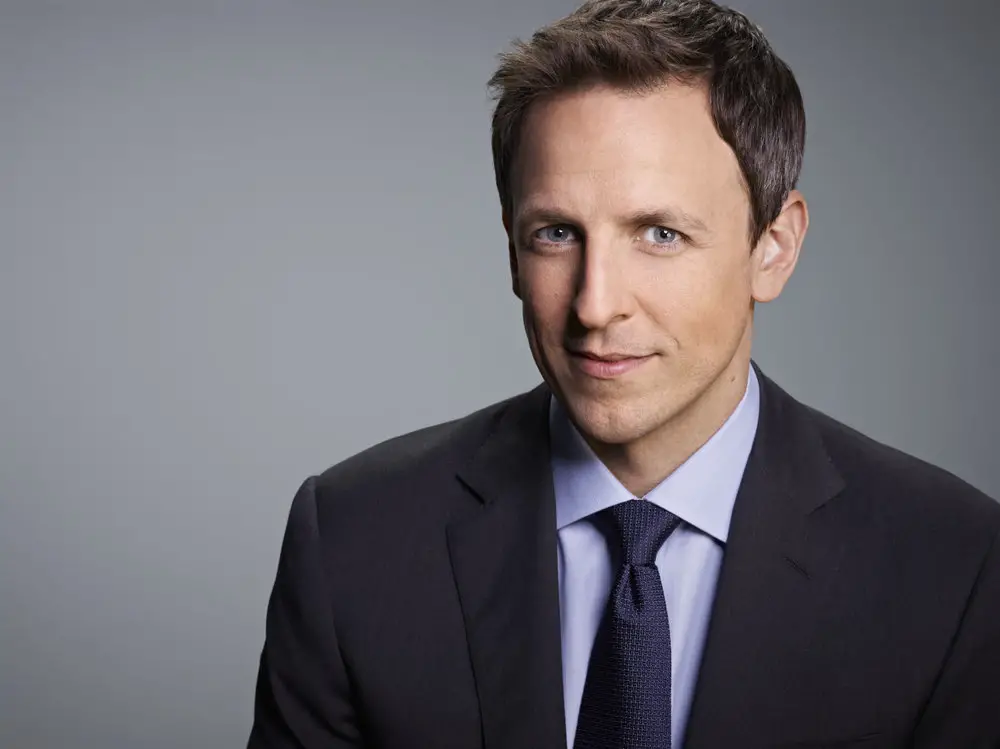 SETH MEYERS NAMED HOST OF '66TH PRIMETIME EMMY® AWARDS'
Don Mischer Productions to Produce Aug. 25 Live Three-Hour Telecast on NBC
Late Night host, Seth Meyers, will be hosting this year's Emmy Awards, which will in August. Typically, Emmy is telecast in September, around the start of the new TV season. But, NBC faced a dilemma. Scheduling the Emmys in the fall on a Sunday would interfere with Sunday night football, and the Nokia was unavailable for a Monday night telecast, So, August it is!
Emmy is airing on Monday in order to avoid competing with the MTV music awards, airing the night before.
Check out the press release from NBC below
UNIVERSAL CITY, Calif. — April 24, 2014 — Seth Meyers has been named host of the "66th Primetime Emmy® Awards," to be telecast live Monday, Aug. 25 (8 p.m. ET/5 p.m. PT) on NBC. The event takes place at the Nokia Theatre L.A. LIVE in Los Angeles.
Award-winning director and producer Don Mischer will serve as executive producer, producing with Mischer will be Charlie Haykel and Julianne Hare.
The announcement was made by the Television Academy and NBC.
"Seth's expertise and ease in front of a live audience during his time at 'SNL,' as well as his comedic brilliance both as a writer and in front of the camera on 'SNL' and 'Late Night,' makes him the perfect choice to host the Emmys," said Paul Telegdy, President, Late Night and Alternative Programming, NBC Entertainment. "Plus, with Don's vast experience at putting these type of big productions together, we'll be in great hands."
"Seth is such a talented performer and writer, and we know he will bring something unique to hosting the Primetime Emmy Awards," said Bruce Rosenblum, Chairman and CEO of the Television Academy. "We are also excited to welcome Don back this year and very much look forward to their collaboration as we celebrate television's biggest night during one of the most transformative years in Television Academy history."
Meyers is the host of NBC's "Late Night with Seth Meyers" and was a member of "Saturday Night Live" since 2001. In addition to being the show's head writer, Meyers was also a co-anchor of the show's popular "Weekend Update" segment.
Earlier today, Meyers, who is also an Emmy winner, was named by Time as one of the 100 most influential people in the world for 2014.