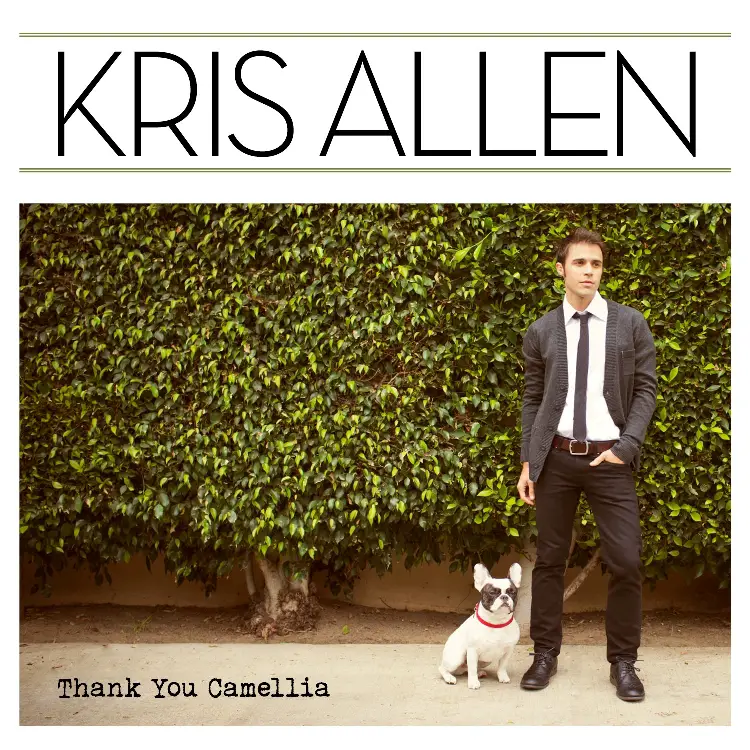 Kris Allen went straight to the fans today, revealing the track list of his forthcoming album Thank You Camellia via twitter.
You guys wanna know the track listing for #ThankYouCamellia? Kris tweeted. Every couple of minutes, he tweeted a new track. Check it out below.
Kris co-wrote every song on the record and has worked with top notch producers and co-writers including Tim Pagnotta (former lead singer of Sugarcult and producer of "Animal" by the Neon Trees); Curt Schneider (Augustana, Five for Fighting); Nasri & Adam Messinger, (Chris Brown/Justin Bieber); Kevin Kadish (Jason Mraz, Rob Thomas); Boots Ottestad (Andy Grammar, Robbie Williams); among others.
Kris's 2nd post-idol release will be available everywhere on May 22. A deluxe edition and an acoustic EP will also be available.
1. Better With You
2. The Vision of Love
3. My Weakness
4. Out Alive
5. Monster
6. Blindfolded
7. Teach Me How Love Goes
8. Rooftops
9. Leave You Alone
10. Loves Me Not (feat.Meiko)
11. You Got A Way
Watch Part 1 of Lyndsey Parker's Yahoo music interview with Kris, who talks about the music, track by track.