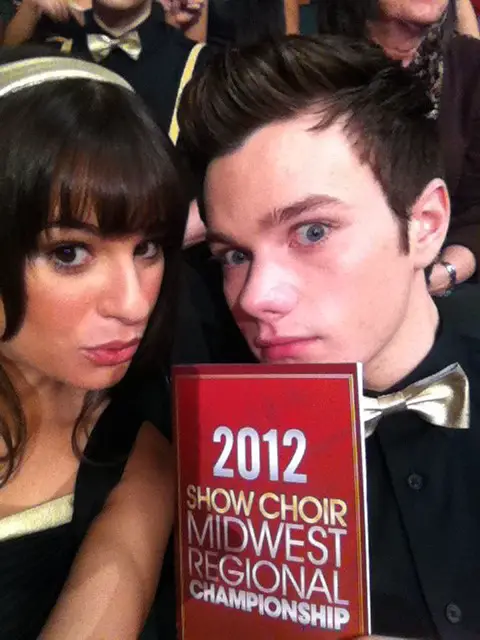 This is NOT confirmed, but the source is typically good for Glee spoilers so I'm going with it.
Today, the Glee kids are filming the performances for the Regionals competition episode called "On My Way"  set to air on February 21.
And, it looks like the Glee club will be singing Kelly Clarkson's "What Doesn't Kill You" (Stronger)  More promo for our girl Kelly!  Glee has performed Kelly before. In the 13th episode of Season 1, the club sang "My Life Would Suck Without You".
Here's the rumored set list. These are the songs New Directions will sing on stage in competition for Regionalst:
What Doesn't Kill You" (Stronger)" by Kelly Clarkson (The all-girl Troubletones: Naya Rivera, Heather Morris and Amber Riley)
Fly (Nicki Minaj)/I Believe I Can Fly. Lea Michele/Kevin McHale vocals. Naya Rivera/Darren Criss rapping.
"Here's to Us" by Halestorm (I think) (Lea Michele Solo)
In case you care,  New Directions rivals, The Warblers will sing:
Source: Tumblr