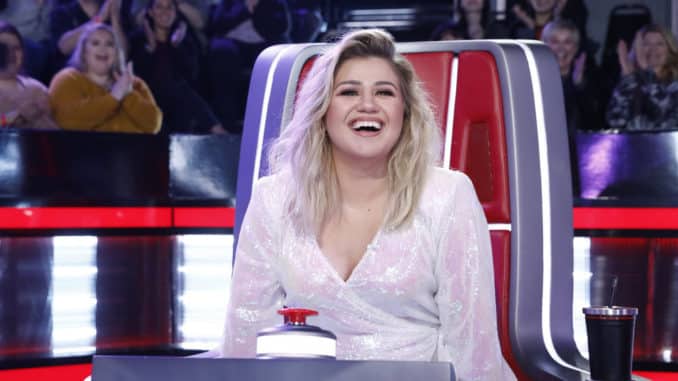 This is not a drill! Kelly Clarkson will be sitting on the America's Got Talent judges panel next to Howie Mandel, Heidi Klum, and Sofia Vergara this week for an ailing Simon Cowell.
Kelly spilled the news on Twitter Monday afternoon.
"My friend, Simon Cowell, is doing better now but was in an accident and won't be able to make Tuesday and Wednesday's live shows for AGT," Kelly wrote. "but no worries America, someone far wise, cooler and hotter is taking his seat! The unbelievably amazing Kelly Clarkson. You're welcome in advance!"
AGT Cast Visits Kelly Clarkson! Simon Teases Judge Cuts (Video)
NBC finding a celebrity to sit on the judges panel for Simon while he recuperated from his accident seemed inevitable. Who could be more perfect than the OG American Idol winner, whom Simon sorta discovered all those years ago (18 years ago!). It also doesn't hurt that she's an experienced The Voice coach, right?
URGENT MEMO…. from yours truly! ? @AGT @SimonCowell #AGT pic.twitter.com/msAjXqxBB1

— Kelly Clarkson (@kellyclarkson) August 10, 2020
Simon broke his back after falling off a bicycle on Saturday (Aug 9). He immediately underwent surgery to fix 3 broken vertebrae. The surgeons worked with rods and fusions to fix Simon up. It was scary, as the injury was only 1 cm away from paralyzing the guy. It's a good thing NBC found a replacement, because there is a strong possibility Simon will be out of commission for awhile.
Simon Cowell Bike Accident Nearly Paralyzed Him, Impact on AGT Sched
In the meantime, America's Got Talent live shows begin Tuesday August 11 and Wednesday August 12 on NBC at 8 pm. Eleven acts will perform for a spot in the semi-finals.
America's Got Talent 2020 Preview: How Will the Live Shows Work?