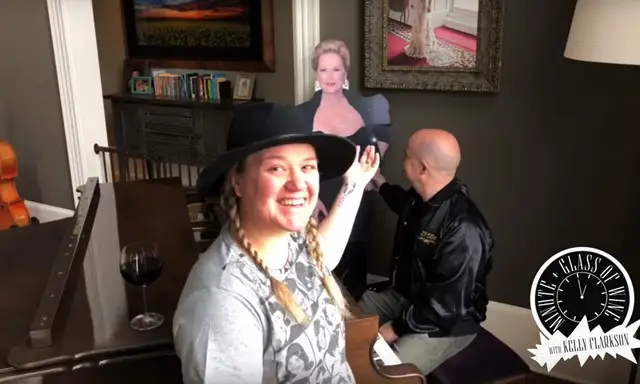 Watch Kelly Clarkson sing an acoustic version of her new single "I Don't Think About You" as part of her "Minute + a Glass of Wine" web series.
The American Idol OG winner promises fans she's planning a big ole tour, as soon as she's finished with Season 14 of The Voice. On which, by the way, she's got the greatest team of singers EVER. And speaking of fellow coach Blake Shelton–learn how he totally ruined her and husband Brandon Blackstock's Valentine's day. Not really. But sorta.
Co-hosts for the evening are her music director Jason Halbert, and a lifesize cardboard cutout of her BFF, Meryl Streep.
Check out part 3 of Kelly Clarkson's new web series below.