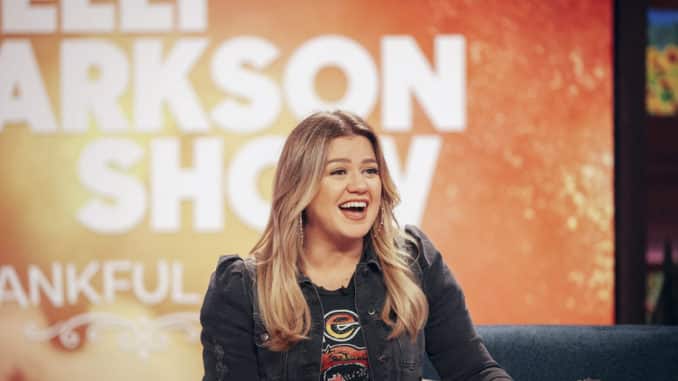 Happy Thanksgiving to those who celebrate. In the spirit of the season, Kelly Clarkson recently opened up about what she learned in the past year. It's a year The Voice coach and OG American Idol has called a "dumpster fire." Because in the midst of work and Covid-19 lockdowns, the singer split with her husband of nearly seven years, Brandon Blackstock. — including some of the dark moments when she split with her husband of nearly seven years, Brandon Blackstock.
In a segment on her afternoon talk show on Tuesday (Nov 24), Kelly shared an honest and thoughtful answer to the statement "I'm grateful in 2020 for the lesson I learned about…"
You are who you surround yourself with, says Kelly
"Even at 38, I feel like I'm always changing and progressing in a good sense, in a good way. And I always want to make sure I'm being the best version of myself," she said. "I think you are, you know, that thing my mom has been telling me since I was a kid, you are who you surround yourself with. You want to make sure you're surrounded by people that also want to be the best version of themselves. And also want a good, common goal for everyone, not just themselves right?"
She added that learning that people "could be bad for you in a certain time" had been a good lesson to learn.
"I think that everybody just goes like, 'Oh that means they're bad," but no, it doesn't necessarily mean that, it just means like, you're on different paths. And that's OK," she explained. "Everybody's on a different learning curve and everybody's learning something different at a different time."
Kelly stays positive despite challenges
The past few months have been challenging for Kelly. After filing for divorce, Blackstock's father's company sued the singer for unpaid commissions. Not only were Kelly and Blackstock married, but he also managed her career. In response, Kelly fought back with a petition to the California claiming that Narvel Blackstock's company violated the California Labor Code in their dealings with the singer.
Kelly and Brandon are parents to two children, two children, River Rose, 6, and Remington, 4.