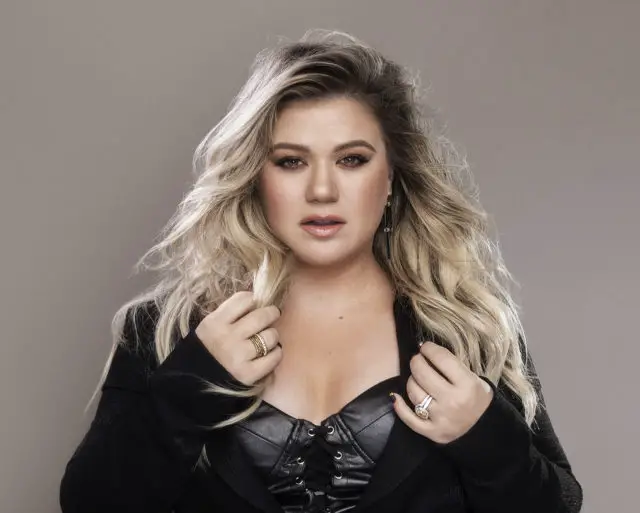 American Idol's Kelly Clarkson is set to serve as Key Advisor for The Voice season 13 Knockout rounds. The singer had been hinting in recent interviews that we'd see her on the show sometime this season. NBC nabbed Kelly for the season 14 coaches panel alongside Blake Shelton, Adam Levine and probably (rumor has it) Alicia Keys.
Check out the press release from NBC.
THE COACHES ENLIST KEY ADVISER KELLY CLARKSON TO PREPARE THEIR ARTISTS FOR THE KNOCKOUT ROUNDS – The "knockout rounds" begin with coaches Miley Cyrus, Jenifer Hudson, Adam Levine and Blake Shelton's strongest team members remaining from the battle rounds. The artists will be paired against a teammate once more, but this time they will each select their own song to perform individually, while their direct competitor watches and waits. Incoming Season 14 coach, Grammy Award-winning and music sensation, Kelly Clarkson, will serve as a key adviser and be on hand to work with all of the coaches and their teams as they prepare the artists for this challenge. The coaches alone will choose the winner from their team to move on to the Playoff shows and the artist not selected will be available to be stolen by another coach. Carson Daly ("TODAY Show") hosts.
Check out a taste of Kelly's mentoring skills when The Voice season 13 Knockout Rounds premiere on Monday October 30. The Battle Rounds begin on Monday October 16.