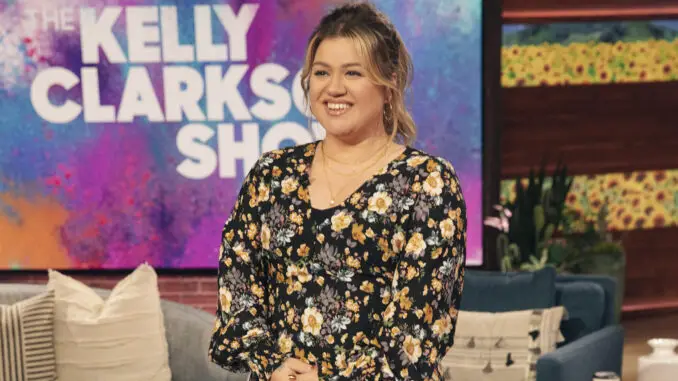 Kelly Clarkson says a strange man is showing up to her house, trespassing on her property and leaving her unwanted gifts. Now, the American Idol alum and talk show host is getting the police involved.
Law enforcement sources told TMZ that for the past month, the same man's been appearning at Kelly's Los Angeles area home, going up to her porch and dropping things off for her.
The man is leaving behind cards, plants and other random items for the singer, sources tell TMZ. She told authorities that she's never met him before and doesn't know who he is.
TMZ sources say Kelly has yet to come face-to-face with the intruder, but her security was concerned enough to call LAPD to file a report. Now LAPD Threat Management is investigating.
Police view the man's alleged behavior as very troubling. They don't know yet if it's a fan who means no harm, or a situation that could escalate into something far more sinister.
According to TMZ, Kelly has surveillance footage of the man dropping gifts off on her porch. LAPD is trying to identify him for a background check, and to assess potential threats.
Once they ID the person, the next step will be for LAPD to talk to him, and decide whether to make an arrest, get a restraining order or get mental health services involved.
It's probably an overzealous fan who means no harm. Yet, The Voice alum Christina Grimmie was shot to death in 2016 by a so-called fans. And former American Idol judge Paula Abdul was stalked by a "fan" who appeared on American Idol as her "biggest fan." She eventually shot herself in front of Paula's house.