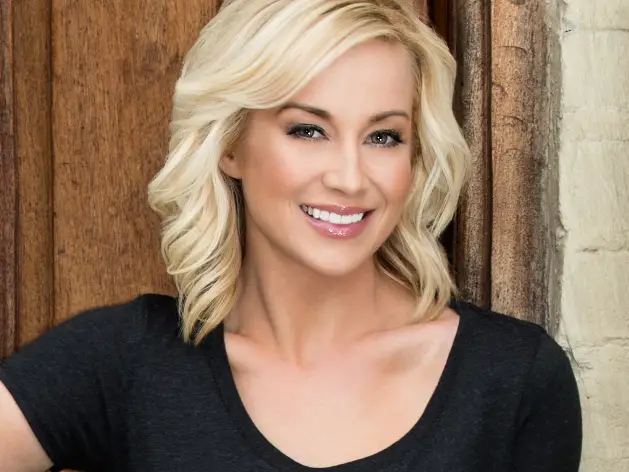 Kellie Pickler has a ton of irons in the fire. She started production on her I Love Kellie Pickler reality series for CMT in June. But you can see her beginning July 21 when the singer serves as one of the co-hosts for the Ryan Seacrest helmed new Knock Knock Live.
In the midst of her television appearances, the American Idol alum and DWTS winner released her latest single, "Feeling Tonight," last month. USA Today has the premiere of the lyric video.
Related: Kellie Pickler to co-host Simon Fuller's Knock Knock Live
Her appearance on Knock Knock Live delayed the premiere of her Ryan Seacrest-produced  reality show.  "Right now, it looks like it's going to be sometime in November," Kellie told USA Today of I Love Kellie Pickler, which was originally set to premiere in September.
On Knock Knock Live, produced by American Idol creator Simon Fuller, Kellie will show up at people's houses with the opportunity to win prizes. They won't know she's coming.
"I'm going to knock on doors," she says. "I have to be prepared to knock on someone's door and them see a camera crew. They might not be a Kellie Pickler fan, and they might not want to be on TV, so I might get the door slammed in my face."
Related: Kellie Pickler Receives First Chris Kyle Patriot Award
Watch the "Feeling Tonight" lyric video right here. "It's a fun, energetic, happy feel-good song," Kellie said. "I was excited to work with my husband, Kyle Jacobs, and our friend Matt McClure in the studio. They did a great job of capturing my energy and my voice." Kellie hopes to have a new album ready to drop by early next year.