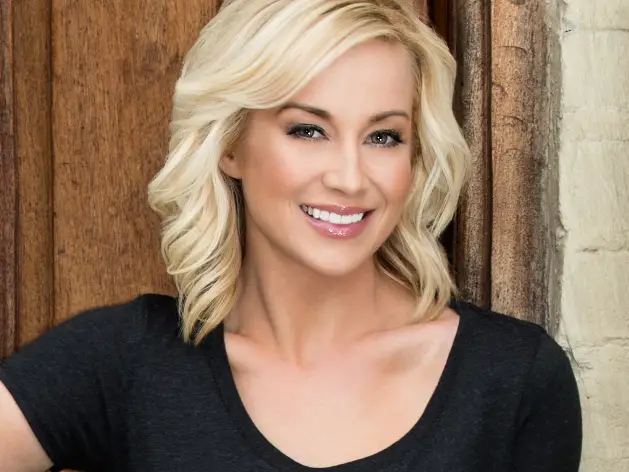 Kellie Pickler will serve as one of the co-hosts for Knock Knock Live, the upcoming FOX reality/game show produced by American Idol creator, Simon Fuller's XIX Entertainment and dick clark productions. Ryan Seacrest is set as host.
From the FOX press release:
KNOCK KNOCK LIVE, this summer's LIVE, can't-miss, life-changing television event, has tapped country superstar Kellie Pickler, actress and singer Adrienne Bailon, TV host Ross Mathews, host and recording artist Jordan "Shorty" Johnson and TV/radio personality Chuey Martinez as co-hosts.

The weekly series will feature host Ryan Seacrest live in a Los Angeles-based studio, while his team – Pickler, Bailon, Mathews, Johnson and Martinez – travel across America, arriving at unsuspecting people's doorsteps with a chance to win big prizes, turn their wildest dreams into reality and even meet their favorite celebrities, including David Beckham, Luke Bryan, Common, Florida Georgia Line, Mike Holmes, Lea Michele, Meghan Trainor and many more. KNOCK KNOCK LIVE premieres Tuesday, July 21 (9:00-10:00 PM ET live/PT tape-delayed) on FOX.
Kellie will be part of a team of co-hosts who will travel across the country to "surprise" contestants who will have the opportunity to win prizes.
Potential candidates can either suggest themselves as contestants, or be nominated by a friend or family member who believes they have a great story. knockknocklive.com has all the details.
The American Idol alum and Dancing with the Stars winner is also lined up to star in her own CMT reality TV show, produced by Ryan Seacrest, that follows Kellie and her songwriter husband Kyle Jacobs. Tentatively titled I Love Kellie Pickler, the show will chronicle their quirky he said/she said romance and lifestyle.
The singer is also working on her next country music album. Busy busy lady, that Kellie.