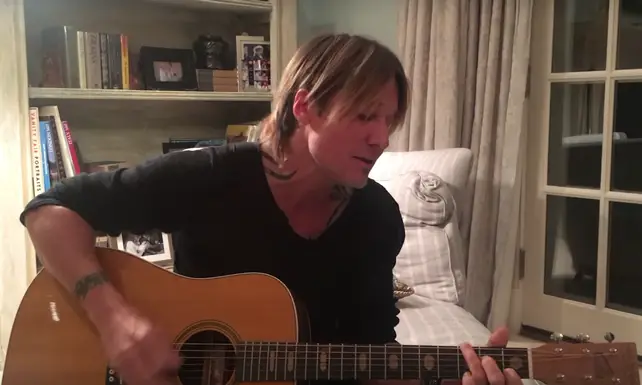 Over the weekend, CNN aired a live performance of Keith Urban in Nashville performing a tribute to musical legends we lost in 2016.
The former American Idol judge and country star also recorded an intimate acoustic performance of the medley set in his living room. The additional performance also includes George Michael's "Careless Whisper" along with "Hallelujah" by Leonard Cohen, Glenn Frey and the Eagles' "Take It Easy," David Bowie's "Heroes," Merle Haggard's "Mama Tried" and ends with Prince's anthemic "Purple Rain."
This new version is sans crowd noises and interruptions by TV hosts! There's no Nicole Kidman by his side, unfortunately. What a cute couple.
Watch Keith Urban pay tribute to six iconic artists lost in 2016.